Luther Burbank
High School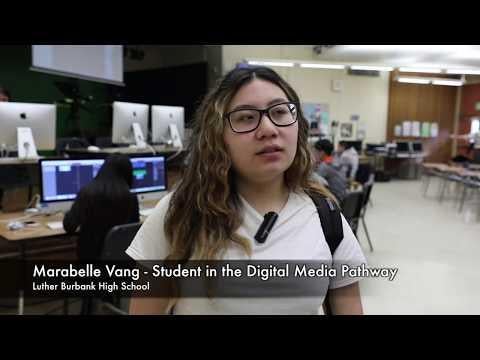 Contact: (916) 395-5110
Grades: 9-12
Mascot: Titan
School colors: Sky blue and gray
Uniform: None required
Special programs: International Baccalaureate (IB); six Small Learning Communities (Business and Information Technology, International and Environmental Studies, Law and Social Justice, Medical and Health Sciences, Construction and Design and Visual and Performing Arts); Navy Junior ROTC
Sports: Football, basketball, volleyball, soccer, wrestling.
Signature field trips: College tours
After-school program: Burbank offers seventh-period enrichment classes music, dance, school newspaper, yearbook, student government, and Black Student Union.
Clubs: Burbank students have more than 30 clubs from which to choose.
The arts: Digital media, TV production, band, choir and speech and debate
The mission statement of Luther Burbank High School reads: To create community, appreciate diversity, teach civic responsibility and prepare students to work, learn and thrive. In order to achieve these goals Luther Burbank is structured into six small learning communities, each focused on a academic/career theme and providing students with options for work and college. Luther Burbank also provides students with the opportunity to participate in the International Baccalaureate Programme, an internationally recognized honors program for students interested in internationalism and challenging international standards.