Genevieve F. Didion
K-8 School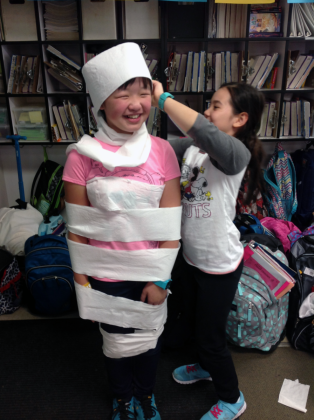 Contact: (916) 395-4575
Grades: K-8
Enrollment: 641
Mascot: Dragon
School colors: Blue and red
Uniform: None required
Sports: Basketball, soccer, golf (7-8 grades)
Signature field trips: Sly Park, Catalina Island, Washington, D.C.
Clubs: Mathletes, Speech and Debate, Yearbook, Student Government
After-school: Fourth R, Early Engineers, Mad Science
At Genevieve Didion K-8 School, we envision a rich and balanced, standards-driven educational program. The success of all students- academic, social, emotional and physical- is the primary focus of our entire learning community. Our collective commitment is to respect and honor the diverse talents, abilities and needs of each individual child. Our mission is to provide each student with the skills and knowledge necessary to learn at high levels and to prepare them for higher education and effective citizenship beyond. Our staff is committed to a culture of high expectations and continuous improvement through a collaborative approach that utilizes meaningful data and research-based best practices.