Bowling Green Charter Chacon Language & Science Academy
Elementary School (K-6)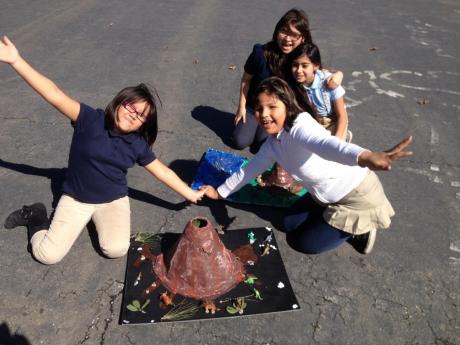 Students living in California are admitted on a first-come first-served basis to our four general education departments. Students throughout the district are admitted to the Center for Physically and Health Impaired by a Special Education IEP.
The Bowling Green Charter Complex is organized into the following five departments:
Traditional Primary 360 students in grades K-3,
Traditional Intermediate 275 students in grades 4-6,
Physically and Health Impaired 45 students in grades P-6,
Spanish Bilingual Immersion 150 students in grades K-6,
Multiage 150 students in grades K-6.
There are 20 students in each primary classroom. There are approximately 25 students in each intermediate classroom. There are six special day classes for 45 Physically and Health Impaired (PHI) students. An additional 10 PHI students are fully included in general education classes.
The Bowling Green Complex has been a charter school since 1993. The school's charter governs the complex. Under the state's charter laws, Bowling Green is exempt from most state laws governing schools. Bowling Green, however, must still meet state and district standards.
There are two major parts to the curriculum at Bowling Green. The first is the social skills curriculum. The second is the academic curriculum.
The social skills curriculum includes teaching students how to resolve conflict, how to live by the five school rules, how to live by a set of Lifeskills, how to live by a basic set of Lifelong Guidelines, and how to believe that if you work hard you can get smarter. We believe that smart is something you get. It is not something you have when you are born.
Having confidence is the first step in getting smarter. The next step is effective effort, which is more than just working hard. Working hard can get you nowhere. Effective effort, however, will get you somewhere. Effective effort is characterized by: 1) tenacious engagement with what you are doing, 2) use of feedback from a continuous data stream, and 3) ongoing strategizing based on the feedback. Then you will get smarter! That's what our charter school is all about: getting smarter!
Uniforms required: yes
Uniform: Any combination of blue or white collared top and blue or khaki bottoms