New Joseph Bonnheim Community Charter
Elementary School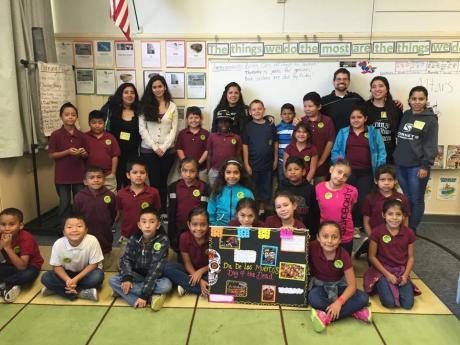 NJB is proud to state that "we are the only dependent charter in SCUSD to be built with love, commitment, dedication, and passion for an academic school of excellence that supports our children, families and their community."
We are deeply committed in all aspects of our scholars' learning by providing a quality education using the Highly Effective Teaching model, LIFESKILLS to promote positive relationships, and implementing the Common Core State Standards. At NJB, scholars are fully engaged in their thinking and demonstrate mastery of learning effectively. Our goal is to guide children to become fully participating citizens by giving them a strong academic education in a nurturing environment that recognizes diversity, promotes healthy choices, positive mindset, and embraces community involvement.
Our mission is to develop responsible, respectful, and proactive citizens to become caretakers of our community, our state, our country, and our planet. This begins with our concept for the New Joseph Bonnheim (NJB) being centered on agriculture and on the very community it serves.
To succeed in accomplishing our mission, we will abide by our NJB Standards, utilizing the Five B's, implementing a positive character education program, and creating a scholar- centered learning environment.