Sutterville
Elementary School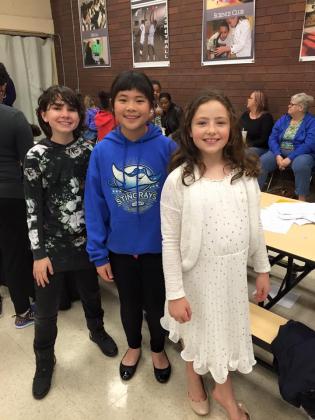 Contact: (916) 395-4730
Website: sutterville.scusd.edu
Grades: K-6
Enrollment: 599
Mascot: Stingray
School colors: Gray and blue
Uniform: None required
Special programs: Special Education Inclusive Practices. Learn more here.
Signature field trips: Coloma, Sly Park and Marin Headlands
Parent groups: Sutterville PTA
After school: 4th R, Sutterville Band, Sutterville Striders Running Club, Mad Science, Art and Engineering, Chess Club, Baton Twirling, Debate Club
At Sutterville Elementary School, we strive to offer our diverse student population a safe, nurturing and inclusive environment, while providing a challenging, enriching curriculum. Rigorous instruction that is targeted to meet students' needs and active parent participation characterize our school culture.
Our instructional focus areas are inclusive practices, writing instruction and project-based learning. We are grateful for the strong financial support and volunteer participation of our parents, including our PTA, School Site Council, GATE Advisory Council and English Learner Advisory Council. Through parent support, we are able to offer our students many enriching experiences, including assemblies and poet-, musician- and artist-in-residence programs. Our vision is that all students will become independent, life-long learners and responsible
citizens.