Family and Community Empowerment (FACE) Department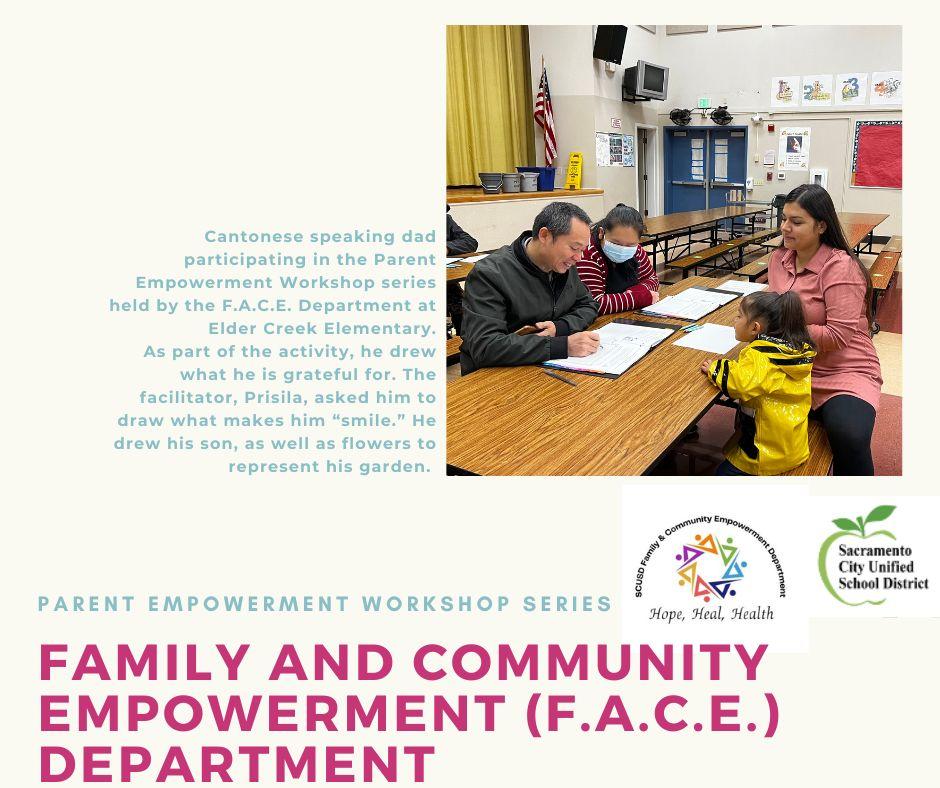 The Family and Community Empowerment (FACE) Department provides training, information and technical assistance to assist all SCUSD schools in the creation of effective school-family partnerships.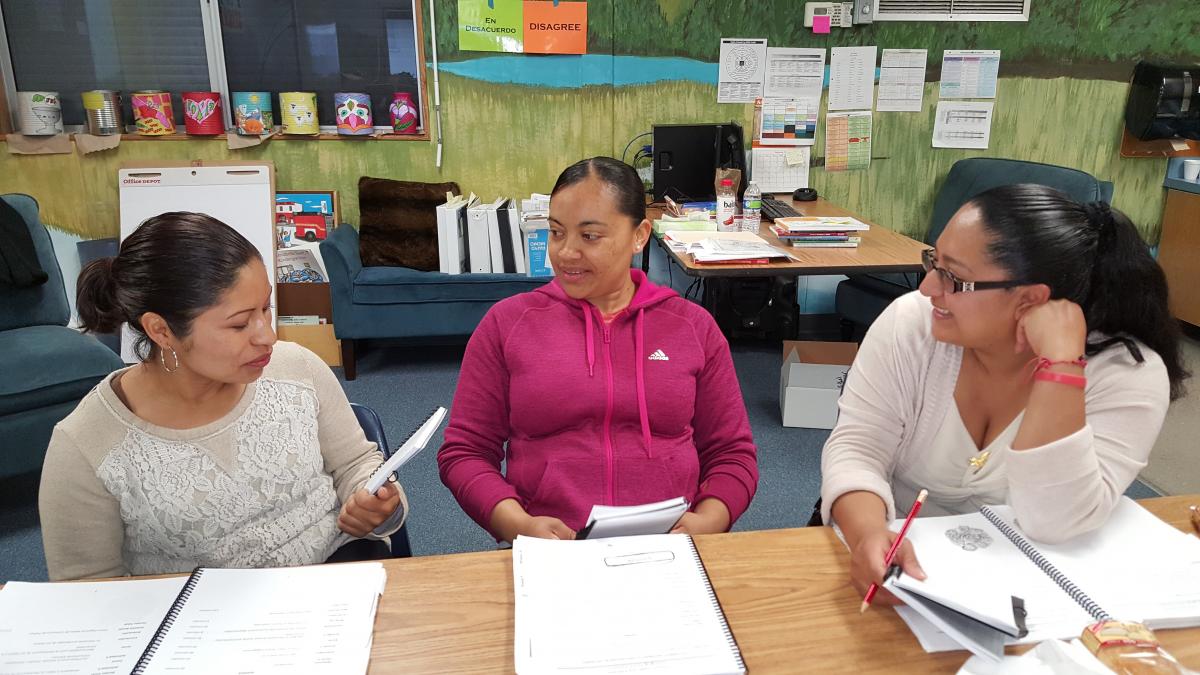 The Family and Community Empowerment Dept. has a full schedule of parentworkshops this fall. Each Tier of the Parent Empowerment Pathway Program is offered over the course of 10 weeks, and provided at no cost to the school or the participants. The commitment from the school is merely to provide space. The facilitator will bring in all materials, child care, interpretation where needed, and a light snack.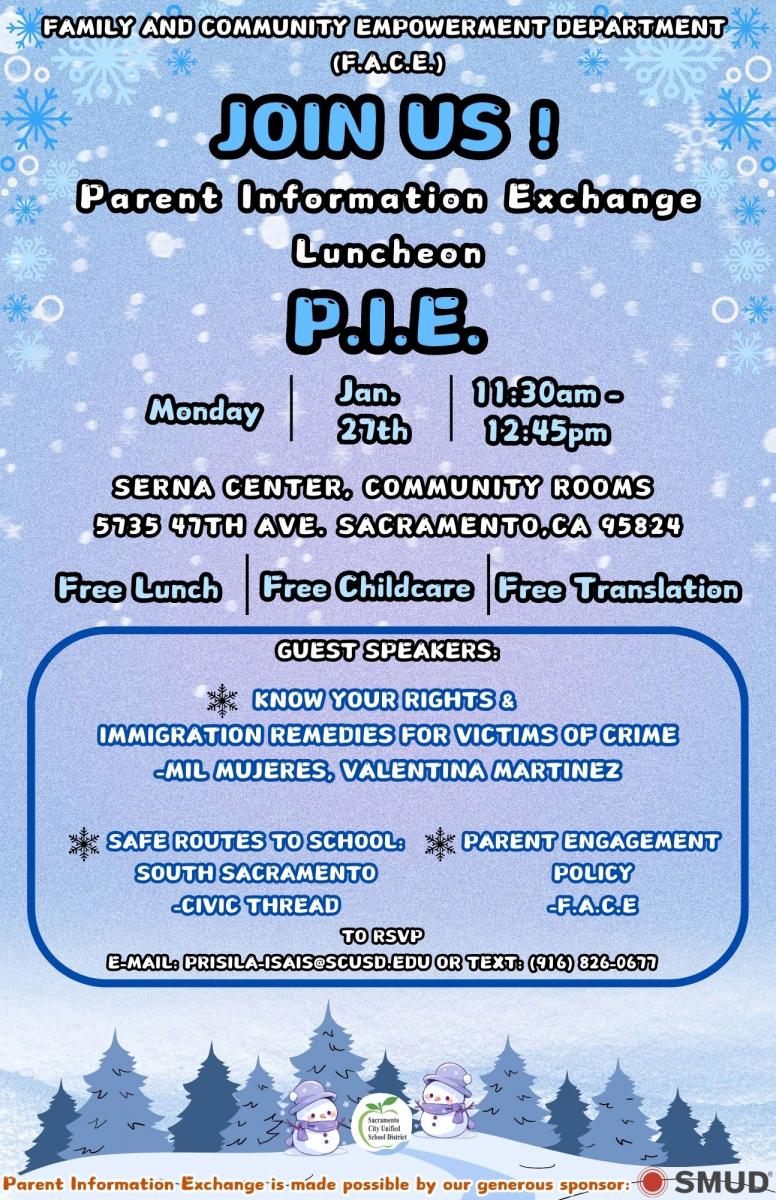 The Parent Information Exchange (P.I.E.) was established as an opportunity for SCUSD parents and school site and district staff to exchange information with community agencies providing free and low-cost services to students and their families.
The Family and Community Empowerment Department coordinates the monthly luncheon meetings that bring together key representatives from school parent groups, SCUSD staff, community organizations, city and county agencies and business partners to discuss their programs and services for families. The meetings are designed to create ever-growing partnerships with resources that will support the educational, health and emotional development of our students.
Have a better understanding of the composition & election of School Site Council.
Learn about the roles and responsibilities for School Site Council.
Understand the use of categorical funding and linking expenditures to student achievement.
Gain knowledge on how to run an effective School Site Council meeting.
Connect with staff from the Family and Community Empowerment Department who can support your School Site Council.
For more information please contact F.A.C.E. at (916) 643-7924