Staff Resources
The Office of Curriculum and Instruction supports SCUSD schools in providing high quality curriculum and instruction designed to ensure that all students graduate college and career ready. A focus on college and career readiness permeates curriculum and instruction from grades preK-12 and within all of the content areas, including mathematics, English language arts, science, social science, foreign language, visual performing arts, and physical education.
The FAIR Education Act is to be implemented in social science classes in all grades. As part of this work, SCUSD is available to support teachers and the school community to create and maintain a safe and respectful classroom environment.
The law provides no additional funding for new textbooks.
3051 Redding Avenue (District Warehouse) – Box 726A
916-395-5640
textbooks@scusd.edu
Library/Textbook Services works with the Curriculum Department to complete K-12 curriculum fulfillment for textbooks, workbooks and teaching materials year-round. Please use the documents below to request teacher or student material, or return curriculum materials.
The Materials Lab is a self-service project workshop at the Serna Center, on the first floor behind the Professional Library. Entrance to the Lab is across the hallway from the Tennessee conference room.
The Lab's purpose is to offer educators a space in which creativity in teaching can flourish. The freedom to utilize such a wide variety of crafting machines and materials always opens the door to inspiration. Teaching is then enhanced by creative ideas that complement the basic curriculum and assist students in learning.
SCUSD Hosts SVMI's Math PD Sessions-Open to All Teachers of Mathematics!
Sessions are 8:00-3:00 at Serna Center, with a light breakfast and lunch provided. Interested teachers need to register with SVMI (registration link). Sub costs will be covered by request prior to the event from your Math Specialist or Mikila Fetzer, your Math Coordinator.
Learn about what SCUSD is doing to create systemic change in Physical Education.
The Professional Library @ Serna has just what you need! It is a review and circulating library of over 25,000 titles including books aligned to California Curriculum.
Teachers can check out up to 30 books for 30 days.
You can search the entire collection from your school or home.
Next Generation Science Standards (NGSS)
The California Department of Education (CDE) adopted the Next Generation Science Standards (NGSS) in 2013 and released the draft instructional framework for Science Education.
To prepare for the implementation of the new standards, the district collaborated with SCTA in the spring of 2015 to form a committee and develop a comprehensive three-year NGSS implementation plan.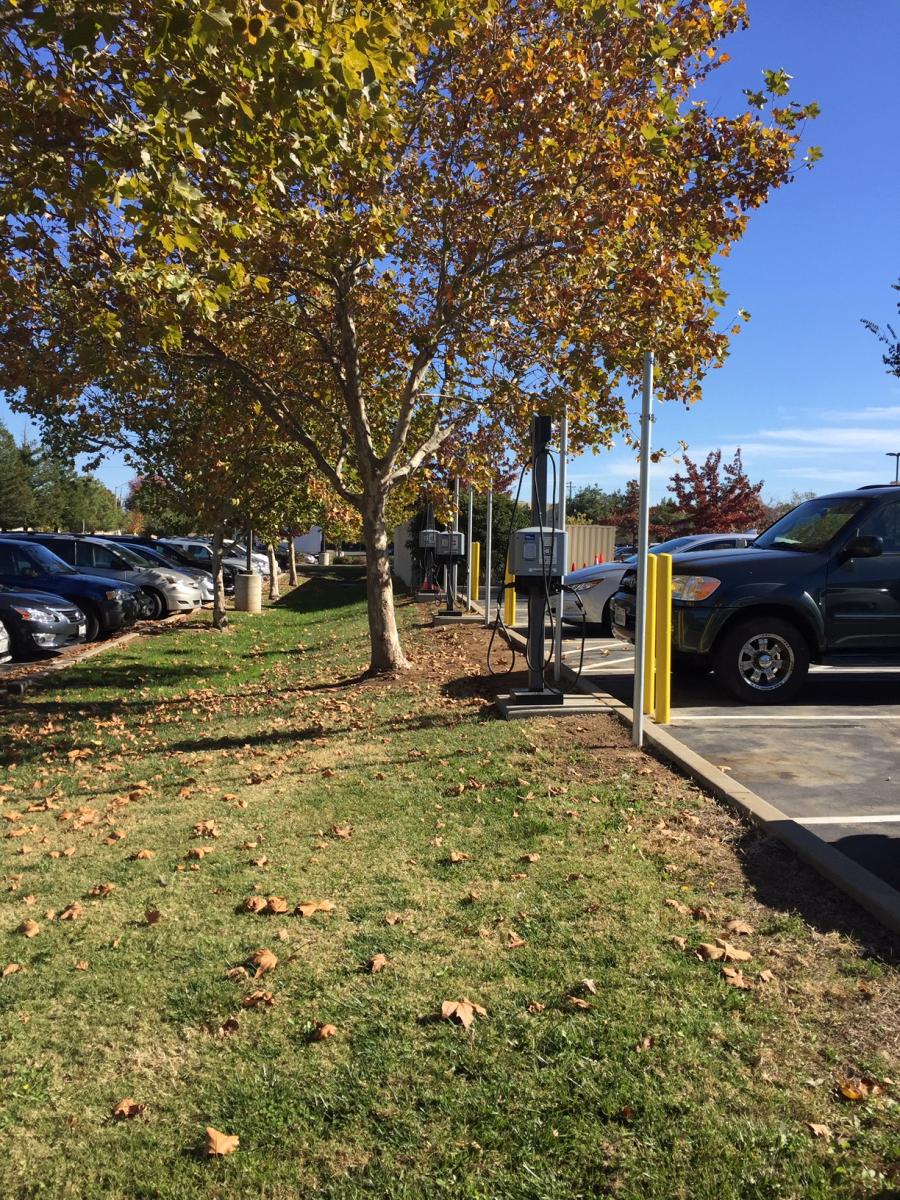 In order to facilitate the District's environmental stewardship goals outlined in the Sustainable Schools Report, the District has installed electric vehicle charging stations to be used for employee personal vehicles. SCUSD's Electric Vehicle Workplace Charging Program is intended to encourage and support the use of an EV for employees as an alternative mode of transportation.