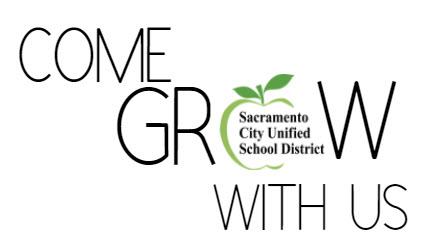 We welcome you to our Human Resource Services Department. We are a diverse urban school district located in the heart of Sacramento, California. With approximately 4,500 employees serving 78 schools, our mission is to attract and retain a diverse high quality workforce that will promote learning and growth for our students.
Human Resource Services Vision Statement:
Together we will make a positive difference in the lives of our students, employees, and community. Our investment in your personal and professional advancement is reflected in the academic growth and social-emotional well-being of our students. We recognize every day is a new opportunity to be better than the day before.