California State Seal of Civic Engagement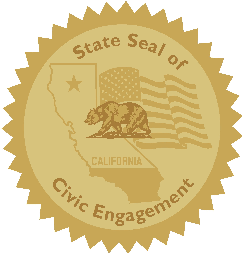 The California State Seal of Civic Engagement, marked by a gold seal on the diploma or transcript, recognizes high school graduates who have demonstrated understanding of civic knowledge; civic skills and action; quality student reflection; and have testimony of student civic mindedness.
BACKGROUND: The State Seal of Civic Engagement (SSCE) is an opportunity to enable all students, particularly those from marginalized communities, to have relevant, rigorous, and engaging learning opportunities. Such opportunities would enable students to understand that each student matters and belongs in our democratic society and that they have the right and responsibility to make the world, and their community, a better place. The California State Board of Education (SBE) now awards the SSCE to all California students who demonstrate excellence in civics education through civic participation and an understanding of the United States Constitution, the California Constitution, and the democratic system of government. Here are background resources from CDE on the SSCE and a summary Implementation Roadmap for quick background.
SCUSD ADOPTION: Sacramento City Unified School District (SCUSD) has developed and approved the district State Seal for Civic Engagement criteria on October 21, 2021 to re-elevate student and community re-engagement. Please listen to Sky Tusé, a SCUSD student as he speaks about the value and importance of civic engagement learning and the State Seal of Civic Engagement.
We would appreciate your support (and support from all high schools) to recognize and celebrate students for what they are already doing to advocate for and serve the needs of our community and our democratic society. To learn about the requirements for earning the seal, please review SCUSD's State Seal Criteria.
TIMELINE: The State Seal of Civic Engagement (SSCE) application deadline is April 17th at SCUSD. For seniors who have already completed a civic engagement project and would like the SSCE on their transcripts, they may submit their applications by January 16th.
FOR STUDENTS (and others):
Learn more about the California State Seal of Civic Engagement (SSCE)!
District Student Ambassadors, along with Dr. Hueling Lee, held SCUSD's kickoff event for the State Seal of Civic Engagement on Thursday, December 8th. Please see their video and PowerPoint presentation below. (Note: presentation runs for the initial 11.5 minutes with some Q&A included)
STATE SEAL OF CIVIC ENGAGEMENT PROJECT & APPLICATION:
Below is a recommended guide or process for SCUSD students to complete a civic engagement project and qualify for the State Seal of Civic Engagement:
Preparation (ideally, completed by January):
Civic Engagement Project/Activities (ideally, completed by the end of March):
Identify a meaningful problem/issue that you want to address/fix (see Sample Student Projects and Community Partner opportunities).
Research into root causes of the problem(s)/issue(s) and discuss different ideas/solutions, by engaging with multiple perspectives, to better address the problem(s)/issue(s).
Build awareness of the problem(s)/issue(s) and advocate for feasible solutions
Engage with key decision-makers to address the problem and to advocate for your conclusions and ideas.
Complete a self-reflection (in written, oral, video, or other media formats) to reflect on how you have grown, what impact you had, and how you could improve. You may want to (re)visit the optional Civic Engagement Self-Assessment Tool to reflect on your growth.
NOTE: Community service projects can be great entry points for earning the State Seal of Civic Engagement. However, community service hours will not suffice to qualify for the SSCE unless evidence of the SSCE requirements above are demonstrated. Please see the summary on Service Learning versus Civic Engagement for more details.
State Seal of Civic Engagement Application (all application materials MUST be submitted by April 17th):
Fill out this quick application.
Complete and share your self-reflection (in written, oral, or different media formats) with two recommenders (a non-family mentor and a peer).
Verify that two endorsements/recommendations (one from a mentor and one from a peer) are completed.
For more questions, please view the Student Info Session PowerPoint, contact your site coordinator, AND/OR one of SCUSD's Student SSCE Ambassadors below: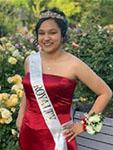 Winter Saldana (Senior at Health Professions)
Contact: winter-saldana@student.scusd.edu
"My Civic Seal Engagement Project was on the topic of mental health but specifically social media and the effects that it has on our mental health. Last year I had created a lesson plan about that topic and presented it to my middle school, Sutter Middle and the students ' intake and feedback were both fantastic and very positive. I plan to continue to spread awareness this year with a few tweaks of my presentation and hopefully get to present at my high school and other middle schools as well!"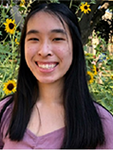 Kayleen Nguyen (Senior at JFK)
Contact: kayleen-nguyen@student.scusd.edu
"For my project (in a nutshell) I researched and created an award-winning video/short film (The Apocalypse), detailing the effects of climate change and extreme weather events, and then shared it with my community and with workers and policymakers for the city of Sacramento. Additionally, when I reached out to the city, I asked about potential solutions."
Esperanza Booher (Senior at Rosemont)
Contact: esperanza-booher@student.scusd.edu
"I have not yet completed my project. I am working towards bringing the problem of light pollution to the Sacramento County Office in an attempt to get ordinances that compact the issue. In the process I hope to kick-start a nonprofit I've been wanting to start, Light Up Our Stars, which I hope to dedicate towards providing light pollution friendly lighting to public and private spaces alike, and continue to civically advocate against unnecessary artificial lighting."
FOR SCUSD TEACHERS & STAFF: Below are resources for teachers and staff interested in supporting students to access the State Seal of Civic Engagement:
FOR SCUSD COMMUNITY PARTNERS: Below are resources for SCUSD community-based partners interested in supporting students to access the State Seal of Civic Engagement:
DISTRICT SUPPORT: Please contact Ms. Linda Kingston (linda-kingston@scusd.edu) or Dr. Hueling Lee (hueling_lee@mail.harvard.edu) with questions about the State Seal of Civic Engagement implementation and support.
Student Resources Summary