Vaccinations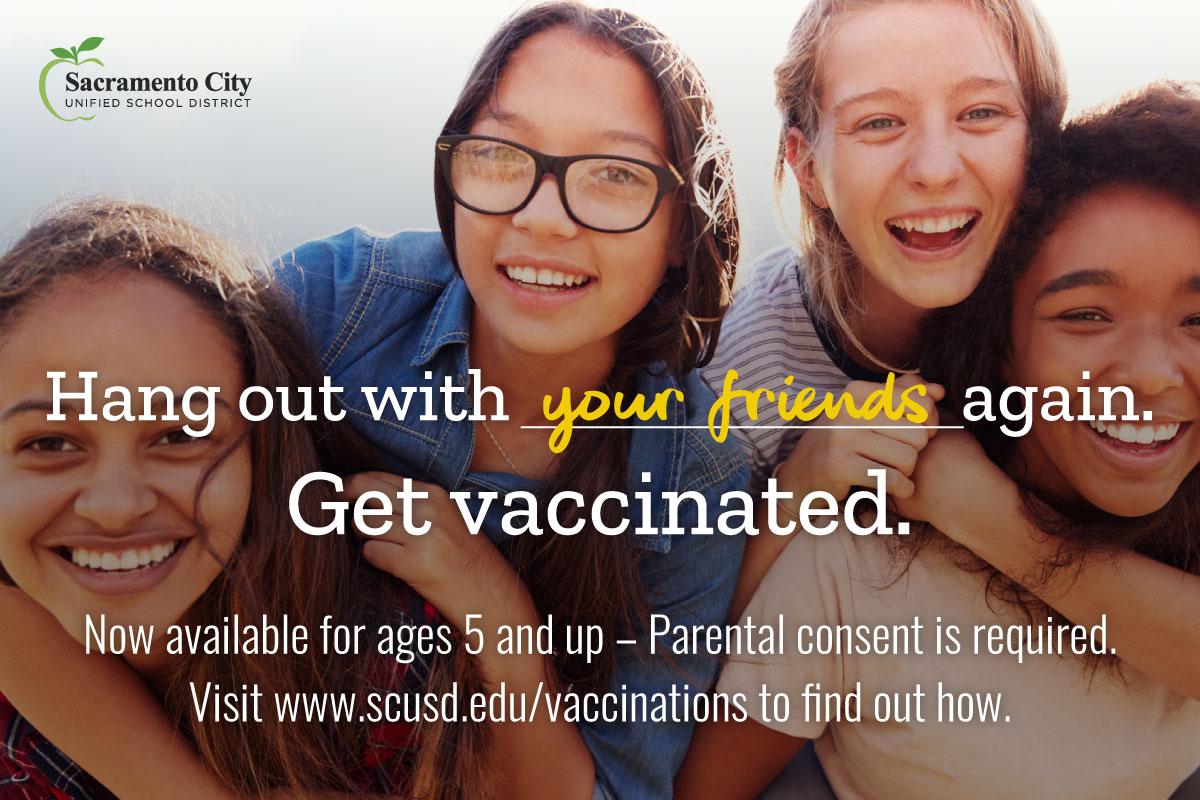 As part of our efforts to curb the spread of COVID-19, we are working with community partners to host and promote COVID-19 vaccination clinics for those eligible to receive the COVID-19 vaccine, including community members and eligible SCUSD staff.
Sacramento County Public Health announced that education staff were eligible to receive the vaccine on February 16, 2021.
Please see the Sacramento County Public Health website for the latest information about the vaccination schedule and appointment information.