Vaccinations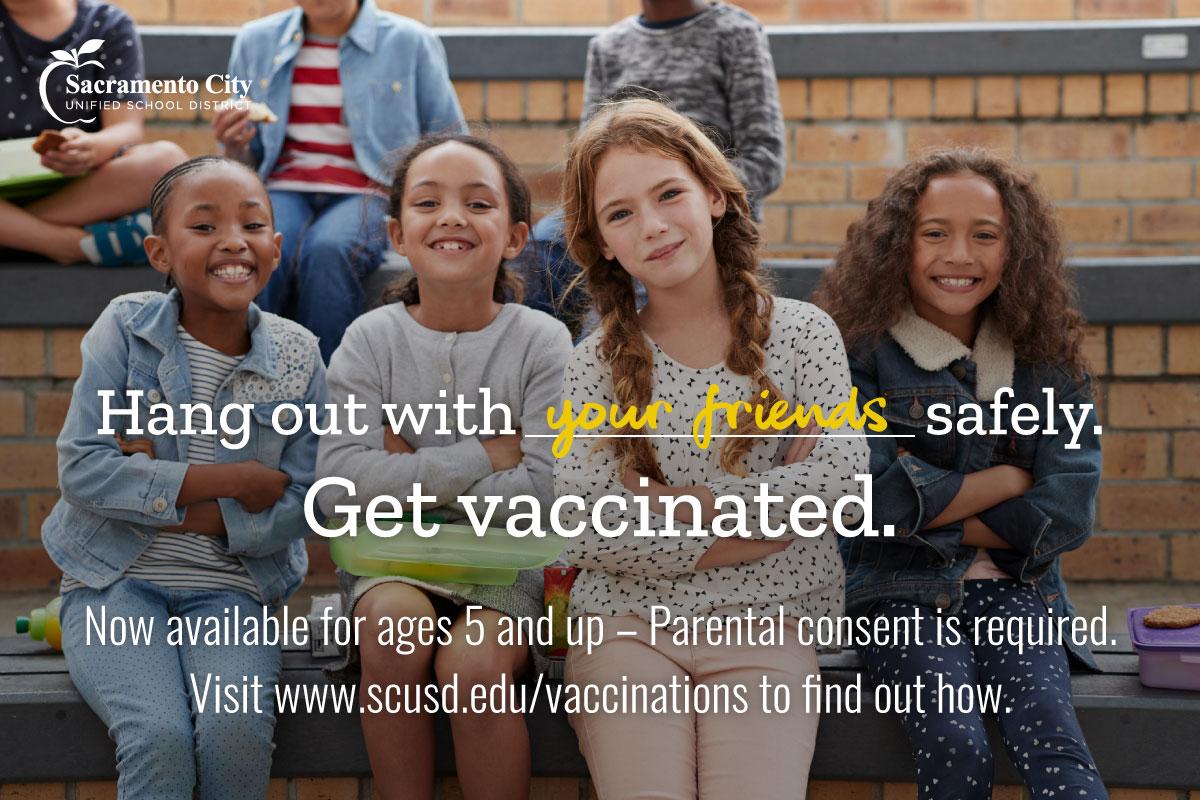 SCUSD continues to host a series of vaccination clinics with various health partners to do our part in stopping the spread of COVID in our community.
SCUSD will restart vaccination clinics in August 2022.
SCUSD Vaccination Requirement
As you may have heard, SCUSD's Board of Education moved to pass a resolution (as of October 12, 2021) that all SCUSD students:
Aged 12 or older and staff not yet vaccinated (first or second dose) by November 30, 2021
Students aged 5-11
Students and staff with exemptions, accommodations or conditional admissions
Will be tested for COVID-19 on a regular, routine basis based on public health recommendations for testing cadence, available staffing and testing resources. You may read the Board's resolution in its entirety.
Report COVID-19 Vaccine Status
Report COVID-19 Vaccination Exemptions
Kaiser Permanente Thriving Schools COVID-19 Vaccine Confidence Resources for 5-11-Year-Olds
View Vaccination Requirement Matrixes