Vaccinations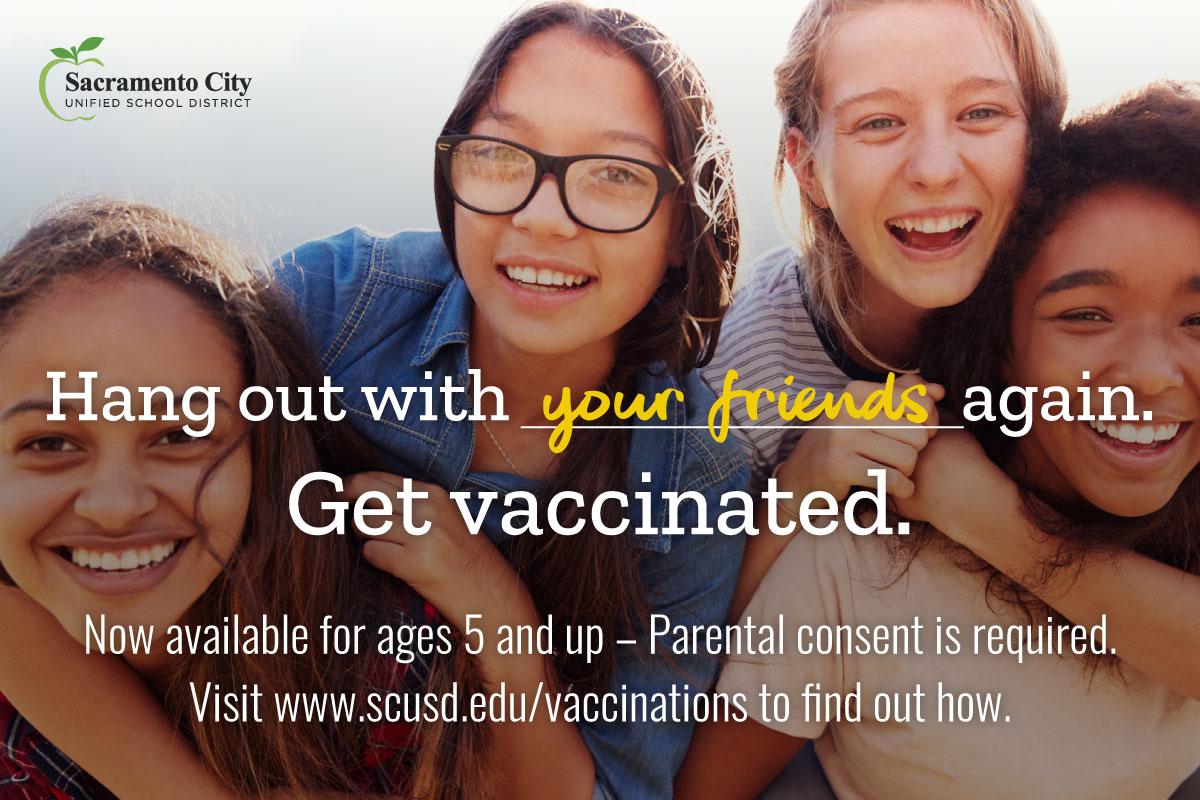 SCUSD continues to host a series of vaccination clinics with Dignity Health, University of California Davis and other health partners to do our part in stopping the spread of COVID in our community. Upcoming clinics are listed below.
About the COVID-19 Vaccines
California Dept. of Public Health strongly recommends that all persons eligible for the COVID-19 vaccine receive them at the first opportunity. COVID-19 vaccines authorized by the FDA have been shown to be safe and effective. Current vaccines are approved for individuals 12 years and older. Vaccines help our immune system fight infections in the future. COVID-19 vaccines protect us from the virus that causes COVID-19 without having to get the illness.
It typically takes two weeks after the last dose in a series to become fully protected. On the days after taking the vaccine, you may have a sore arm, aches, fatigue or fever, but these are not harmful. These symptoms signal that your immune system is developing protection against the virus.
Find a COVID-19 Clinic in California
Safe, free, effective COVID-19 vaccines are available to everyone age 12 and up—regardless of immigration or insurance status. Visit https://myturn.ca.gov/ to schedule an appointment or find a walk-in clinic anywhere in California.