COVID-19
In accordance with updated guidance from the California Department of Public Health, SCUSD does not currently have a vaccination or testing mandate in place for students and staff. Testing reminds widely and readily available to those who need it. At this time, masks are strongly recommended but not required on campus. We are in regular communication with state and local health leaders and will adjust those requirements as needed.
Sac City Unified will continue to implement any and all measures recommended by public health leaders to protect the health and safety of our students, our staff, and our community throughout this public health emergency. Sac City Unified works in close consultation with Sacramento County Public Health and the Sacramento County Office of Education, and follows guidance from California Governor Gavin Newsom and the California Department of Public Health. The COVID-19 public health emergency is a fluid situation. Facts and circumstances may change quickly, and we will regularly post updates to our website as circumstances dictate.
Please see the following resources for the latest information on the pandemic.
Sacramento County Public Health COVID-19 Website
State of California COVID-19 Website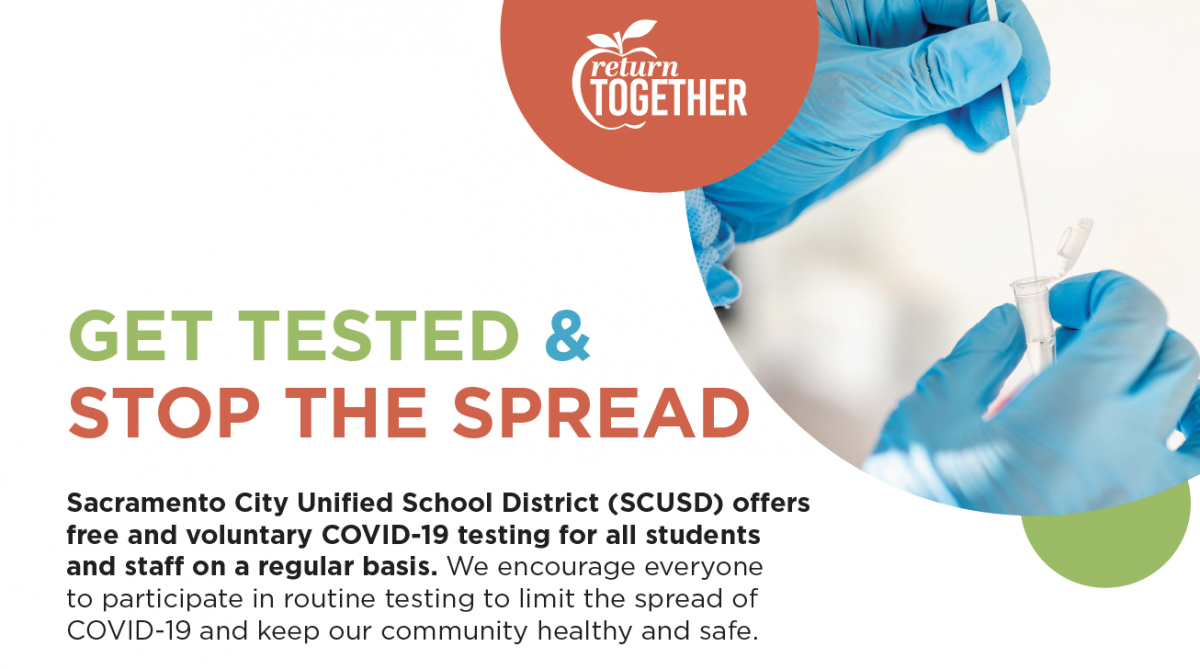 Students, staff and household members may register for testing using the link below:
COVID testing will be available for students and staff at SCUSD during school hours and at the following regional testing centers.
SCUSD Regional Testing Centers
Serna Center
5735 47th Ave, Sacramento, CA 95824
SCUSD continues to host weekly Covid vaccine clinics at the Serna Center, as well as a series of vaccination clinics with various health partners to do our part in stopping the spread of COVID in our community.