Education Coalition News Conference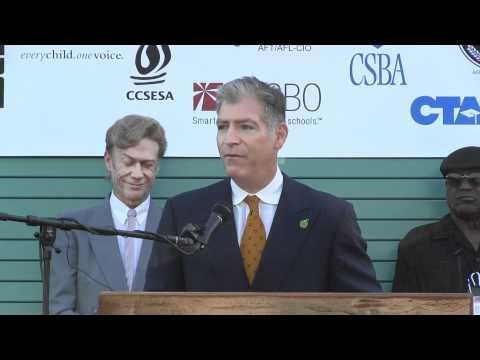 The Education Coalition, a consortium of education stakeholder groups formed to fight against funding cuts to public schools, held a news conference at Washington Elementary School on October 19.
Speakers included Washington's Principal Marilyn Garcia Collins, Superintendent Raymond, Sacramento City Teachers Association President Scott Smith, SEIU Local 790 President Crawford Johnson, Sacramento Council of PTAs President Lily Williams, SCUSD Board of Education Member Ellyne Bell and Priscilla Cox, California School Board Association Region 6 Director and an Elk Grove Unified School District board member.
The Education Coalition is staging press conferences throughout California to bring public attention to the devastating effects of more than $18 billion in cuts to schools in the last three years.
A new California Budget Project report ranks the state 46th in both per-pupil spending and the number of students per administrator (301), and worst in the U.S. in the number of students per teacher (20.5) and per school librarian (5,489).