It's Sac City Scroll time!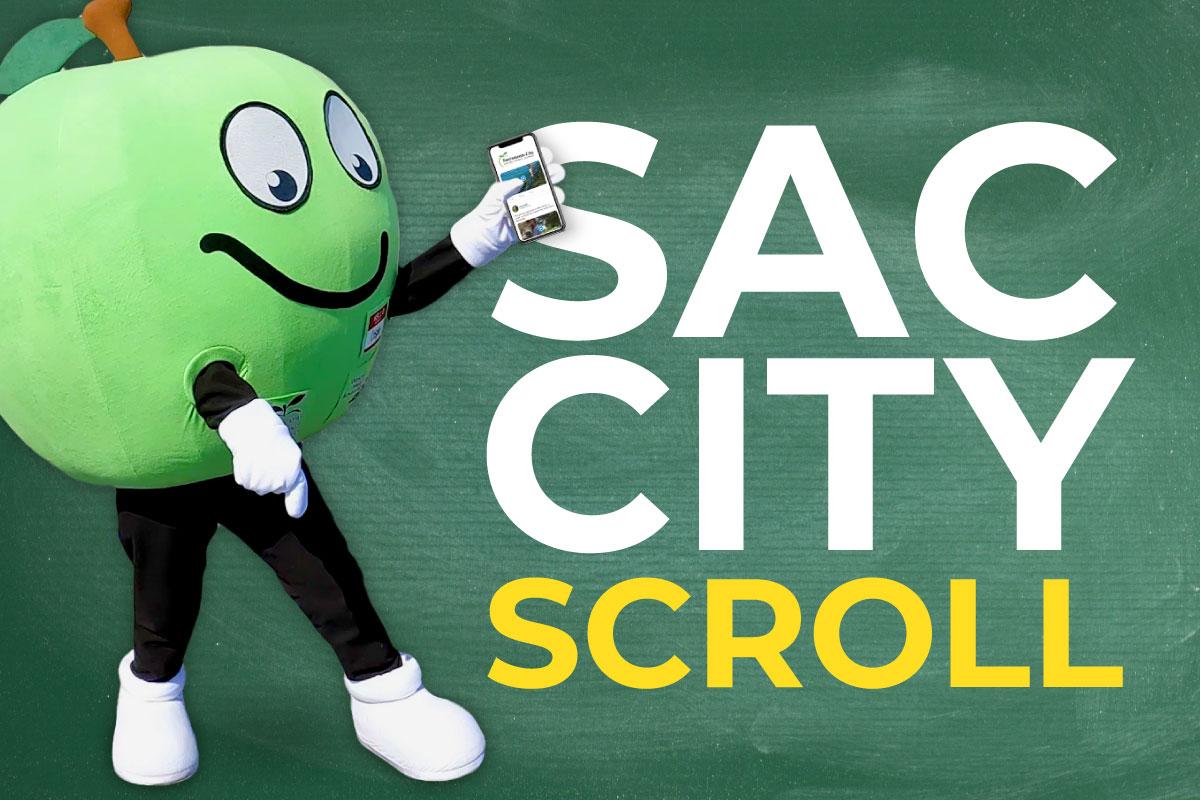 Dear Sac City Unified Families,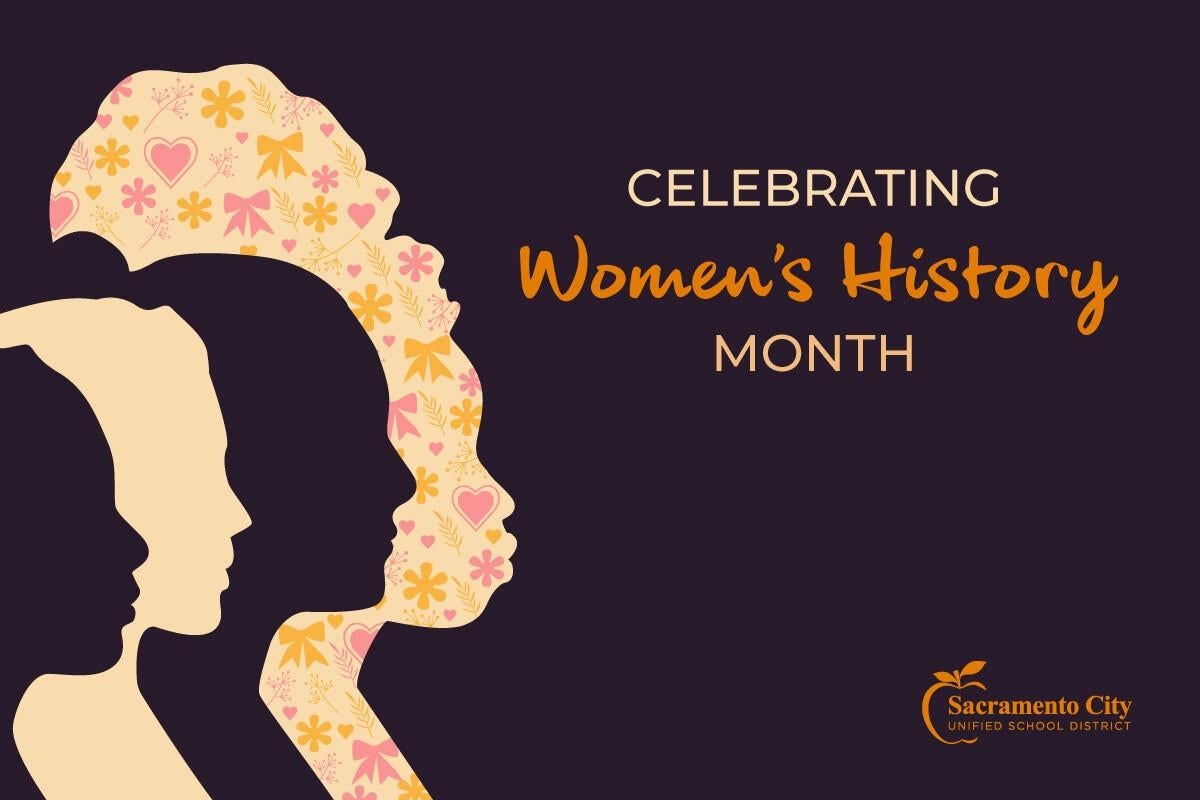 Today is March 1, and that means it's the first day of Women's History Month! We acknowledge and celebrate the often overlooked sacrifices and contributions of women throughout American history and within our communities each day.
FAFSA/CADAA Deadline is Tomorrow!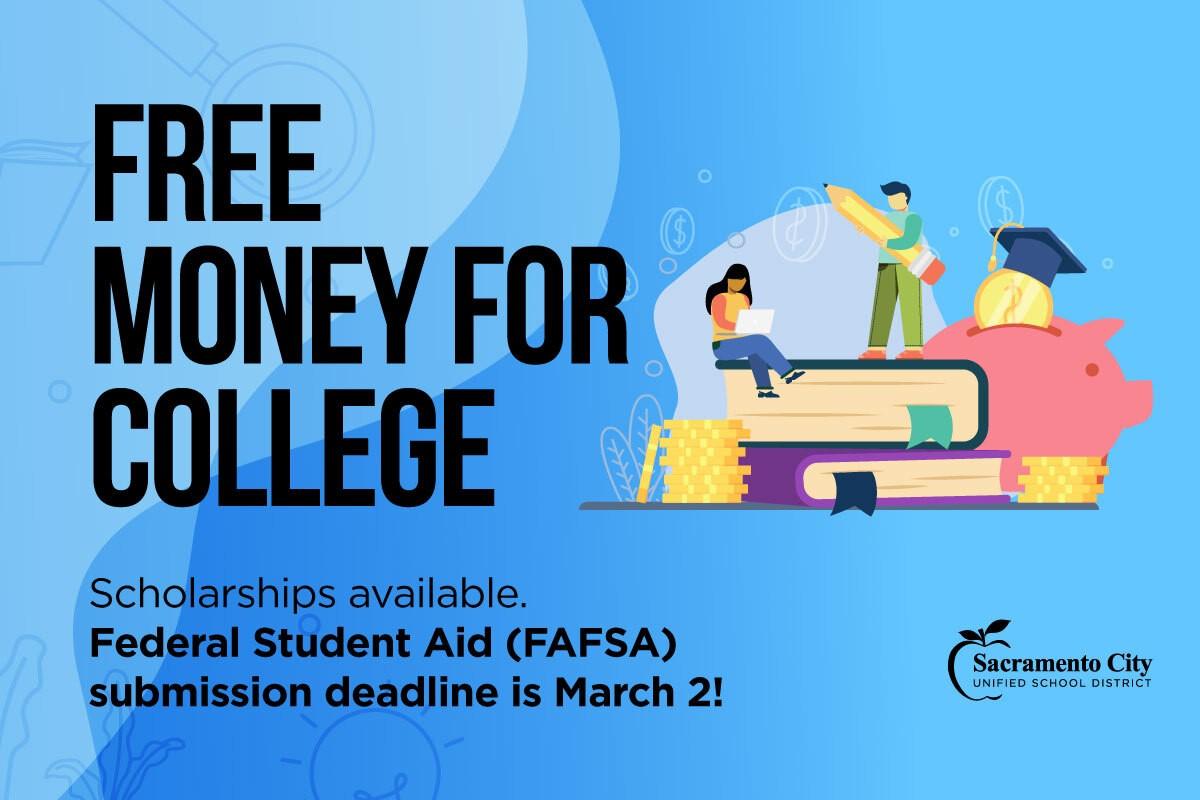 If you have a college-bound senior, be sure to fill out the FAFSA/CADAA no later than Thursday, March 2. Don't leave free money for post-secondary education on the table!
College Scholarships Available
If your senior is planning on post-secondary education next fall, money is available to help with their tuition and school-related expenses. Explore district and community scholarships and apply by April 14, 2023 at scusd.edu/scholarships.
Medi-Cal Renewal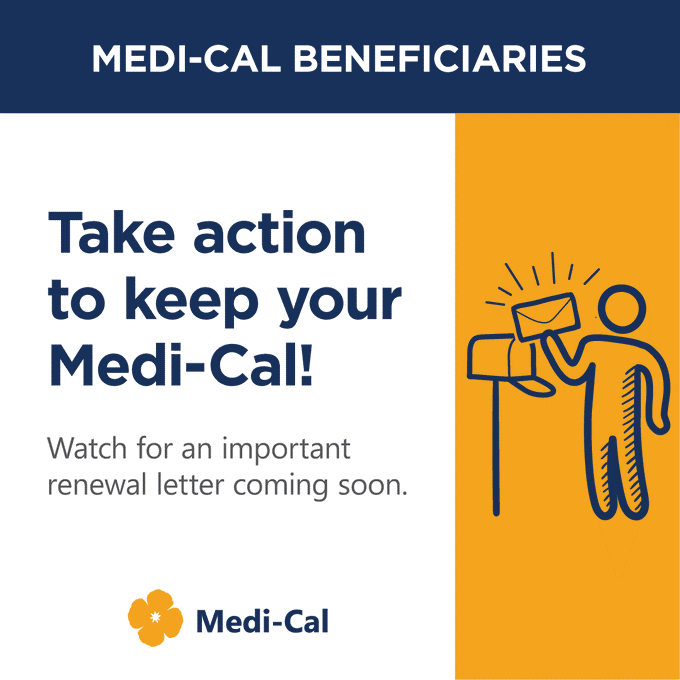 It's almost time to renew your Medi-Cal coverage. If you receive a renewal form in the mail, your county needs more information. Fill it out and return it to keep yourself and your family covered. Visit KeepMediCalCoverage.org to sign up for email and text message alerts.
Food Support for Families Webinar
Food insecurity is prevalent in our community, and we want to make sure our families know what local, state and federal programs and services are available to help you access the nutrition you need. Please join our live webinar on Tuesday, March 14 from 6-7pm in partnership with SCUSD and River City Food Bank. Translations will be available and if you cannot attend the live webinar, it will be recorded and added to our district YouTube channel for later viewing.
Webinar ID: 844 7987 5933
Passcode: 649988
National Eating Disorders Awareness Week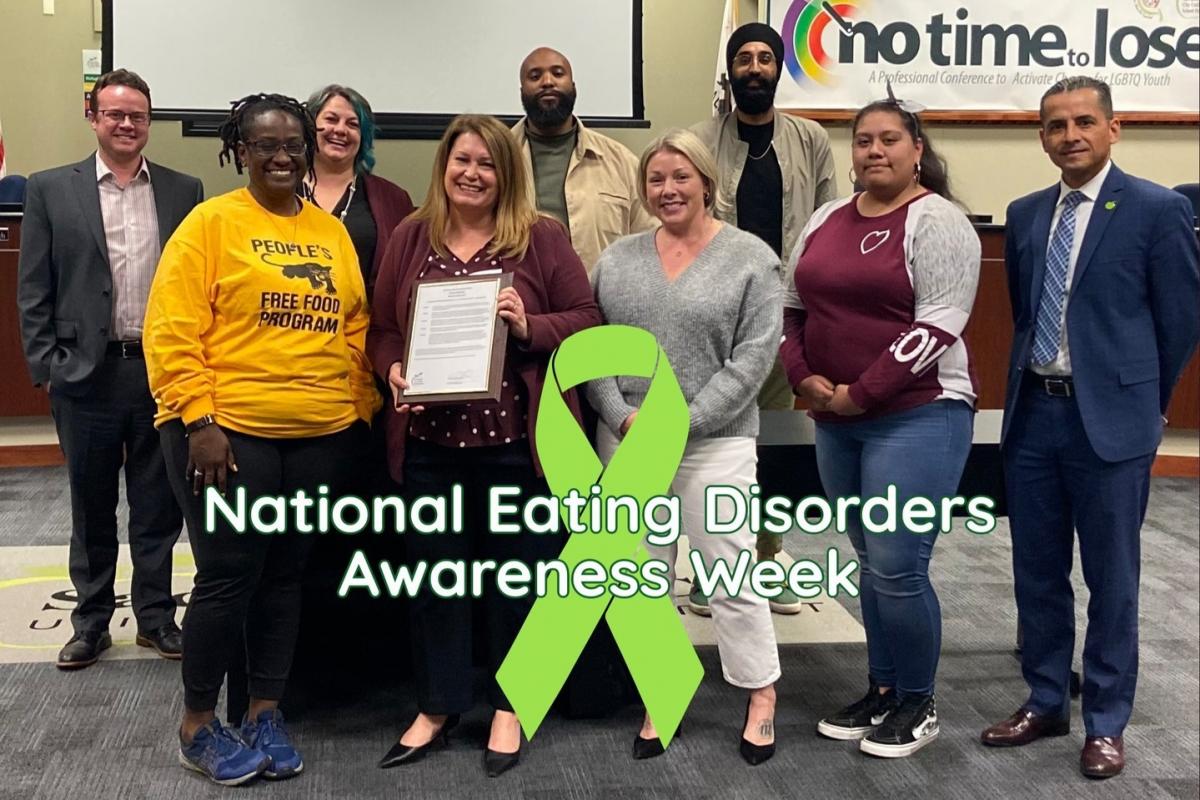 Earlier this month, the SCUSD Board of Education approved a resolution to recognize Eating Disorders Awareness Week which is an annual campaign to educate the public about the realities of eating disorders. Eating Disorders Awareness Week 2023 takes place from Monday, February 27 to Sunday, March 5. If you or a loved one is struggling with an eating disorder, find information, hope and support here.
Central Kitchen Mobile Food Truck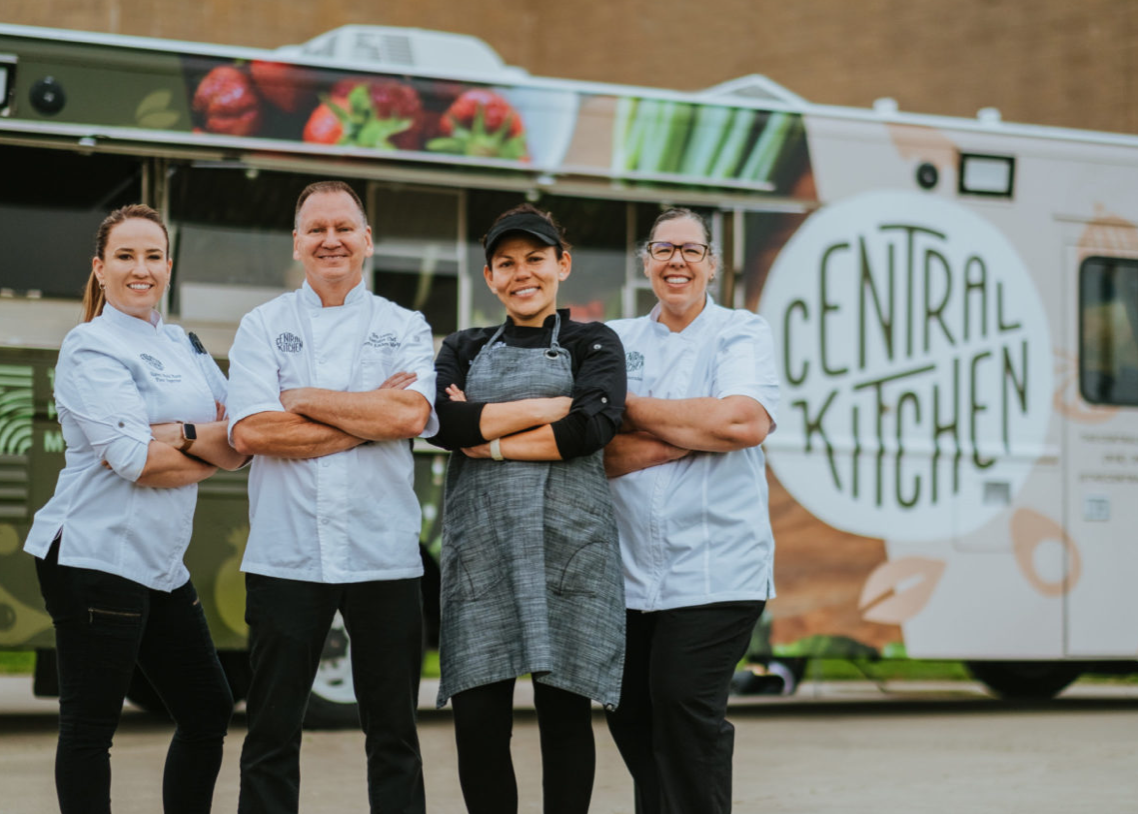 Starting Monday, our Central Kitchen food truck will be showing up at eight of our middle schools for breakfast service starting the weeks of March 6 and March 13. The mobile food truck was funded by No Kid Hungry with the goals of improving access to the school breakfast program and summer food service program. The Central Kitchen Food Truck is intended to offer freshly prepared meals that entice our students to participate in a healthy breakfast so they perform better in the classroom. Studies show a balanced breakfast improves student memory, alertness and concentration and decreases behavioral and psychological problems with lower rates of absenteeism and tardiness. Check out the mobile food truck schedule here.
Sports Updates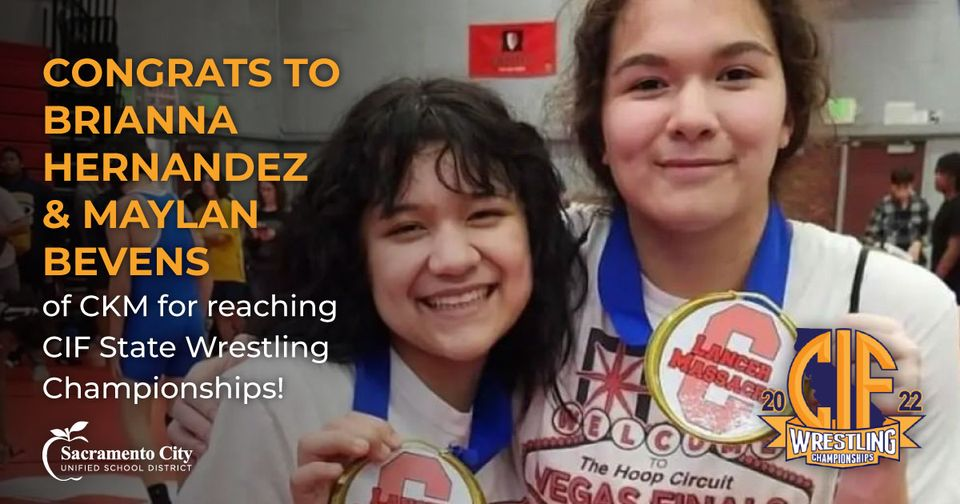 Congratulations to the C.K. McClatchy Lions Girls Basketball and Girls Soccer teams for reaching the CIF Northern California Regionals this season! McClatchy Girls Soccer reached the CIF Sac-Joaquin Section Finals, and McClatchy Wrestlers Brianna Hernandez and Maylan Bevens qualified for the CIF State Wrestling Championships last week in Bakersfield.
Junior Theater Festival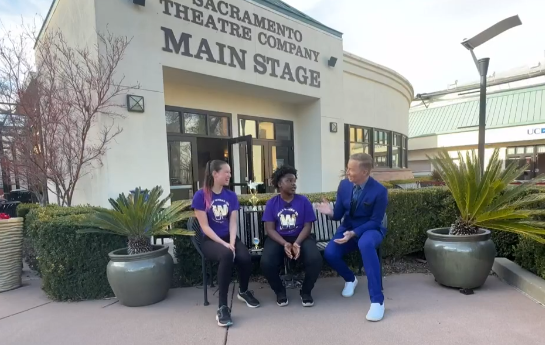 Last week, 1,500 kids from around the world competed in the Junior Theater Festival right here in Sacramento. Our very own California Middle School received the top honor of Outstanding Performance! Congrats Cal Middle! Watch the ABC10 story.
Nominate Your Favorite Educator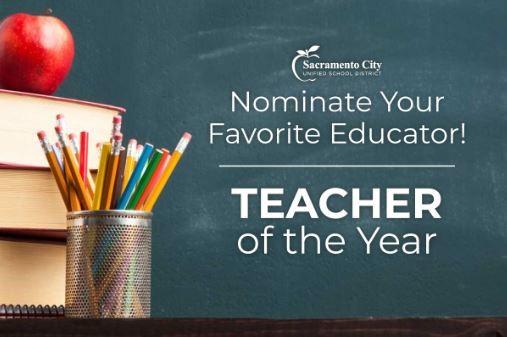 Do you know an educator who goes above and beyond to engage students that you'd like to see celebrated? Now through March 9, you can let us know who you think should be named a Sac City Unified Teacher of the Year! Tell us who your favorite SCUSD teacher is here.
You can also nominate your favorite Classified Champion! SCUSD classified employees include our custodians, office staff, bus drivers, instructional aides and nutrition staff.
Online Public Comments
You can now send public comments for our Board members via email if you are unable to attend our Board of Education meetings in person. Click here to access the public comment submission form, or email the Board directly at publiccomment@scusd.edu.
Sac City Unified is Hiring!
Discover opportunities and apply today.
Stay in the Loop
Don't forget to follow us on Facebook and Instagram for updates each day on happenings throughout our school community.