Sac City Unified Releases Comprehensive Distance Learning Plan, Commits to High-Quality Instruction and Support for All Students
Debuts Redesigned Return Together Website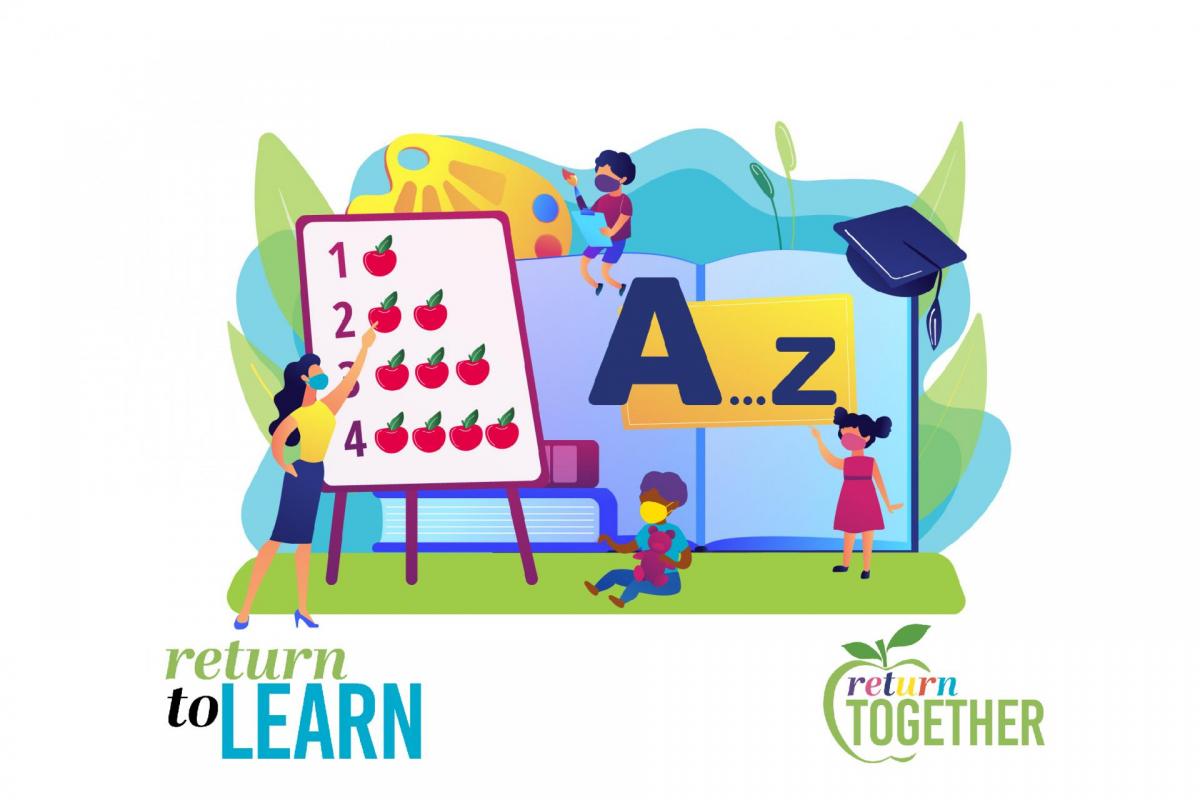 SACRAMENTO – Sacramento City Unified School District today released additional information about how students will return to school with distance learning on September 3, with a comprehensive 27-page Return to Learn: Distance Learning Plan (PDF). This document is a portion of part two of six of the district's Return Together Plan. On July 7, the district also released its Return to Health: Health & Safety Plan and presented details about the distance learning plan to its Board on July 16. In addition to the distance learning plan, the district is debuting a redesigned Return Together website, a one-stop site for all information related to plans for the 2020-21 Academic Year.
"This summer we've been working hard to move our distance learning from emergency learning to a robust distance learning plan that will meet the academic, social, and emotional needs of our students," said Superintendent Jorge Aguilar. "When schools adjourned for summer, we immediately began conducting listening sessions and collecting feedback from students, parents, community members, and our labor partners. This plan is a culmination of what we learned, state requirements, instructional expertise, and the voices of our community. We know our students cannot afford one more minute of lost learning – and we commit to doing all we can to ensure we meet their needs."
When Sac City Unified Schools physically closed on March 13, the district quickly mobilized to meet its students' basic needs: providing computers to every student who needed one and internet support through a public-private partnership with Comcast and the City of Sacramento; collecting data on engagement and student well-being to better serve all students during school closures; and serving over 2 million meals to students throughout its service area. The district continues to provide meal services through the summer months.
Using this data and building from the foundation the district established through work in the spring and into the summer, instructional leaders designed a comprehensive plan that reflects the needs of the community. This plan incorporates language and requirements from Senate Bill 98, which enacted changes to Education Code and follows guidance issued by educational leaders at the California Department of Education and State Superintendent of Public Instruction Tony Thurmond.
"As we work hard to Return Together, we know we must have a robust distance learning plan in order to meet our students' academic, social and emotional needs," said Sac City Unified Board President Jessie Ryan. "This unprecedented health crisis has been so challenging, for students, families and staff. We must acknowledge that this is hard, but also an opportunity to address equity issues head-on. Whether it is closing the digital divide, providing nutrition and emotional support, or improving distance learning, we must recommit to put the focus on our students. This draft distance learning plan incorporates your voices and feedback that the District received over the course of many listening sessions. Our families are calling for more communication, accountability, and better, high-quality instruction. Our students deserve nothing less."
The 27-page document provides additional details of the distance learning plan including:
Clear expectations for learning and instructional time
Attendance and engagement information
English language development and support
Considerations for students with disabilities
2020-21 Student Scheduling for distance learning
Grading policies and standards
Professional learning requirements for teachers and principals
Keeping legal requirements, guidance from health and education leaders, and community voice at the forefront, the Return to Learn plan is designed to meet the needs of all Sac City students and work to mitigate learning loss that so many students have experienced during this unprecedented pandemic.
The District's vision is to rise above and disrupt the current status quo of systemic inequity to meet the academic, social and emotional needs of all our students, especially our most vulnerable students at each school. We remain committed to offering instructional models during this pandemic that serve our students and abide by county public health orders and keep our students and staff healthy and safe.
The district is committed to ensuring every student has access to the following during distance learning in 2020-21:
Consistent direct live instruction for every student – Access to daily direct live instruction for students, with the option of participating in recorded instruction at alternate times of the day.
Access and availability – Teacher availability to students outside of direct live instruction.
Symmetry and cohesion in learning and delivery – Google Classroom as the learning management system to allow for symmetry and cohesion in instruction and learning.
Collaboration – Meaningful and structured collaboration between teachers, principals, and colleagues from grade levels and departments to improve outcomes for students based on data and student need.
Professional development and supports for educators – Professional development for all educators on strategies needed to deliver high-quality instruction and on the District's learning management system, Google Classroom, that ensures students access to learning grounded in the essential standards.
Appropriate supports for students receiving Special Education – Ensure students with disabilities are included in all offerings of school education models by using the IEP process to customize educational opportunities and supports when necessary.
Targeted student support and intervention - Supports and instruction for small groups of students who need additional instructional and/or social and emotional attention.
Communication and feedback – Regular communication to students and parents on learning goals and student progress, including weekly teacher-student-parent/guardian communication and report of student progress consistent with the District's grading policies to maintain the home-to-school connection.
Assessments and accountability – Assessments during learning and throughout the school year that evaluate how students are progressing both in the moment and over time to address learning loss before and after the school closure.
Support for English Learners – Designated and integrated instruction in English language development including assessment of progress toward language proficiency and targeted support to access curriculum.