School Climate Surveys
We want to hear from you!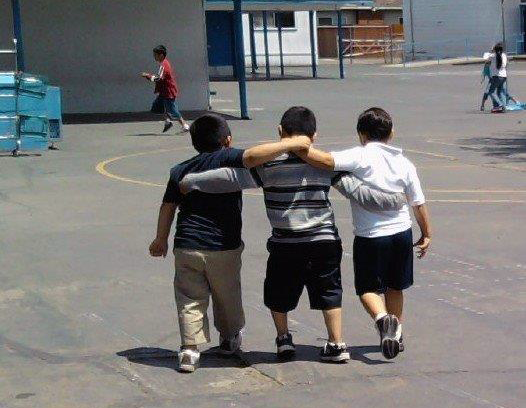 SPRING 2024 School Climate Survey (Feb 26 - Mar 22)
Survey Questions Available for Review Here
We recognize the importance of social and emotional skills as an essential part of preparing our students for success in a career and higher education institution of their choice. Evidence shows that social and emotional skills such as social awareness and self-efficacy are related to greater success in school and life and provide valuable insights that other forms of assessments may not. The positive culture and climate of a school with clear and consistent expectations play a vital role as well as students' sense of belonging and security at school.
For this reason, Sacramento City Unified School District will be administering a student survey this fall to capture social and emotional and culture and climate measures for students in grades 3 through 12. This survey has recently been updated to include Title IX Race and Gender Equity items. Results from the survey will be used by the District to support social and emotional development and strengthen our positive school culture and climate through Positive Behavioral Interventions and Supports (PBIS).
The questions on the student survey are available upon request in your school's front office and are also accessible HERE. If you do not wish to have your child participate in the survey, please contact your child's school.
Spring 2024 School Climate Surveys for Families, Staff, and Students
Each spring SCUSD administers a School Climate Survey to assess how our district and schools are meeting the needs of families, staff, and students.
The district surveys families every year for their opinion on issues such as safety and feelings of connectedness to school. We hope you will share your opinion every year, and complete one survey for every school that your students attend.
The survey should take no more than 10 minutes to complete. Links to the family survey, in 6 different languages, can be found below.
Links to Online Family Surveys: