Summer Mobile Food Pantry Community Food Distribution: 7/5-8/18
Dear Sac City Unified Families,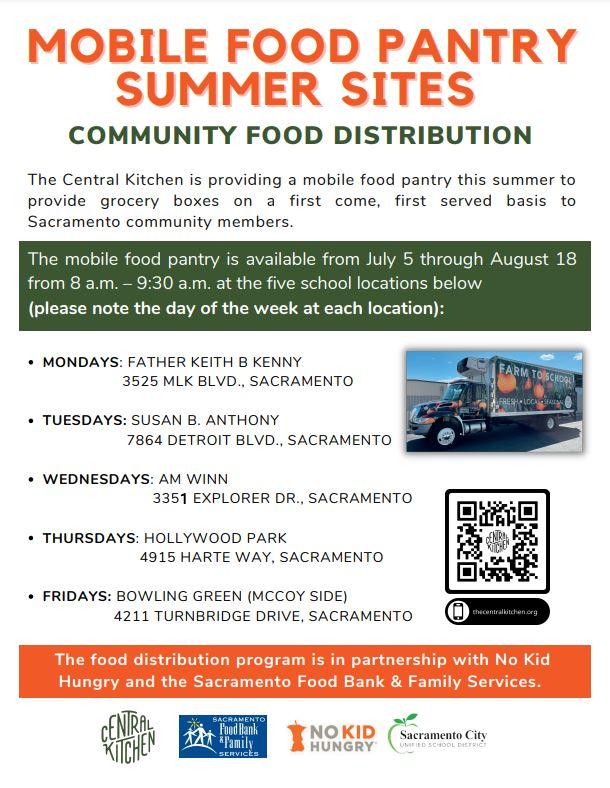 This summer, The Central Kitchen is distributing grocery boxes through our Mobile Food Pantry on a first come, first served basis to any Sacramento community member, every Monday through Friday, from July 5 through August 18 between 8 am and 9:30 am.
Special thanks to Sacramento Food Bank & Family Services and No Kid Hungry for partnering with us by providing food and funding.
Weekly Schedule
Monday: Father Keith B. Kenny | 3525 MLK Blvd.
Tuesday: Susan B. Anthony | 7864 Detroit Blvd.
Wednesday: A. M. Winn | 3351 Explorer Dr.
Thursday: Hollywood Park | 4915 Harte Way
Friday: Bowling Green McCoy | 4211 Turnbridge Dr.
Please spread the word; you do not need to have an SCUSD student to be able to receive a grocery box.