District-Wide College and Career Fair
Dear Sac City Unified families,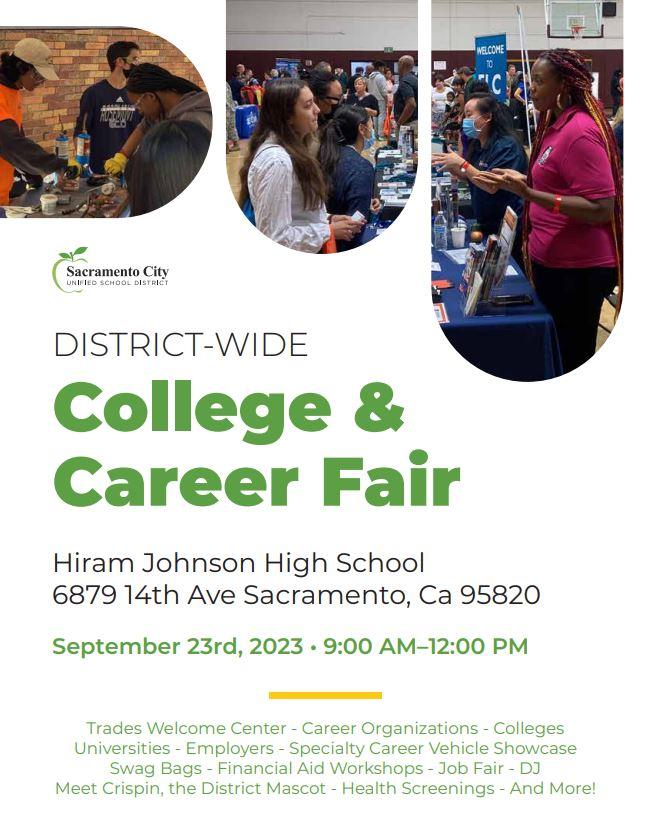 At Sac City Unified our #1 goal is to provide every student with the greatest number of choices for life after high school graduation.
So whether you're considering a college or junior college, or thinking about the military or learning a trade … or just don't know what you want to do next … join us for the Sacramento City Unified College and Career Fair.
It's happening this Saturday, September 23 from 9am – noon at Hiram Johnson High School. Meet representatives from dozens of colleges and universities, trade unions, and community organizations. Plus, free financial aid workshops and tax support.
And if you're looking for work – we'll also be hosting a small job fair – so update your resume and bring a fresh copy with you.
Get college and career ready this Saturday at Hiram Johnson High!