Apply Now for an Expanded Learning Program at Your School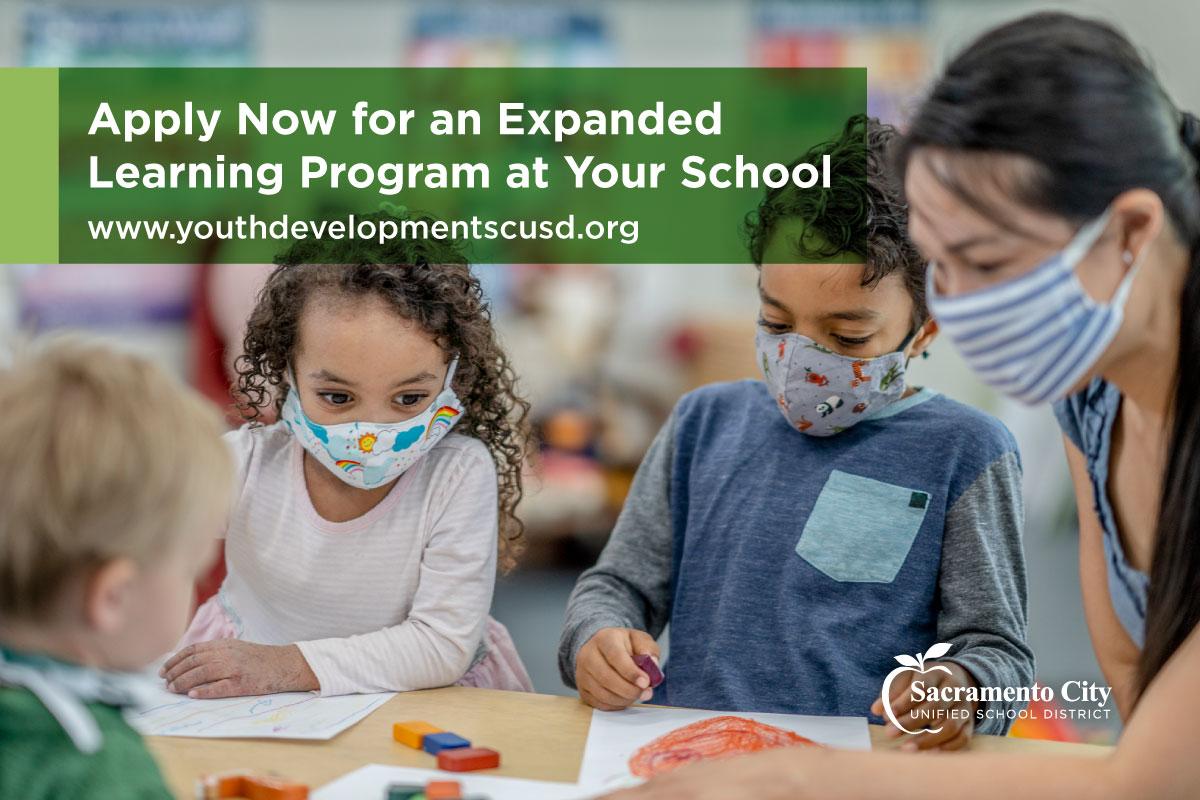 If you are interested in your student attending a SCUSD Expanded Learning Program, please fill out an interest form at https://www.youthdevelopmentscusd.org/.
SCUSD Expanded Learning Programs will be run by various community-based organizations based on the school site's contract. All organizations will follow the SCUSD Return to Health Plan.