Cyberbullying and Social Media Safety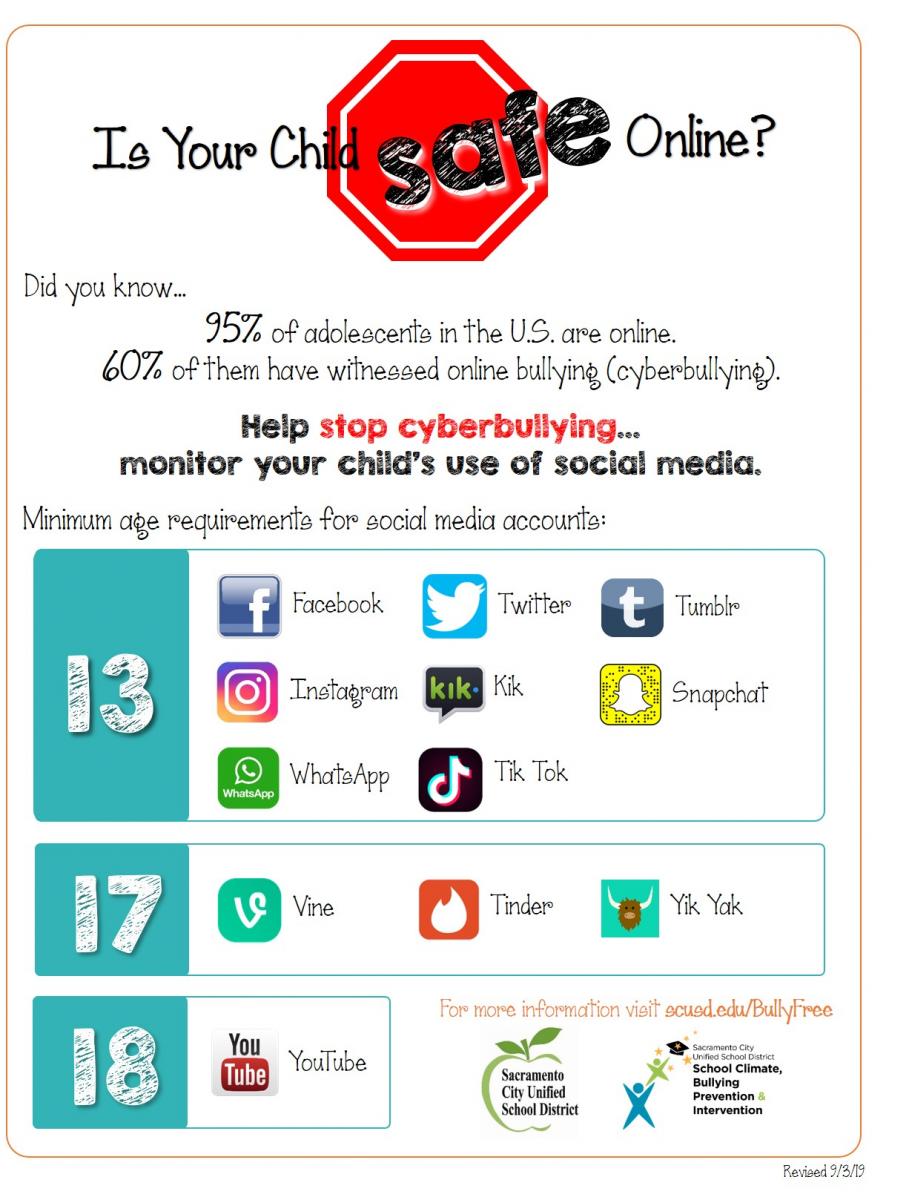 Given the power of social media to provide instant and far-reaching communication, it can be easy to "blame technology"; however, it is a social problem. Parents and caregivers must know when it is appropriate for their child to open and use social media accounts.
What can parents and caregivers do to protect their students on social media?
Be on the same apps as your children. If your kids use Snapchat, Instagram, etc, set up an account, spend time on the app, have them teach you how it works, get familiar with where private messaging happens on the app, and monitor them regularly. Also be aware of "fake" accounts – many youth will have one account that they allow family to monitor and another that is just for friends. You will always be the best tool for keeping your kids safe
Talk to your children and remind them that they do not need "honest" feedback from strangers
Teach your children to avoid gossiping both offline and online – even if they are "anonymous"
Discuss the dangers of anonymous apps and how they can have an impact on real life
Follow our suggestions to help your child prepare for the responsibility of being on social media:

Ages 0-13: Private
Ages 13: Have a family discussion regarding what should go public
Age 14-15: Build a personal website and post positive volunteer photos (and accomplishments/projects) online
Age 17: Colleges should be able to find a positive online footprint for your student
Minimum Age Requirements for Various Social Media Platforms:
Facebook, Twitter, Instagram, Pinterest, Tumblr, Kik, and Snapchat: 13 years old
LinkedIn: 14 years old
WhatsApp: 16 years old
Vine and Tinder: 17 years old.
Some platforms, such as YouTube, WeChat and Kik, have a minimum age required of 18, although kids aged 13-17 can sign up with parent's permission.