Burbank Field Ribbon Cutting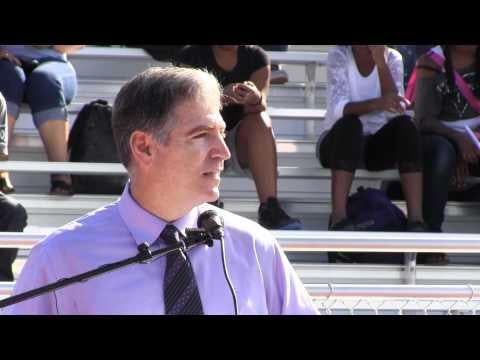 The new $9.3 million Luther Burbank Sports Complex officially opened on Friday with a ribbon-cutting ceremony followed later in the day with the Titans' first home football game since 2008.
Burbank's old football and soccer field was so damaged by ground squirrels that it was unsafe for play. The new field features state-of-the-art artificial turf, a new all-season track, a new scoreboard and bleachers for 2,500.
The complex also includes classrooms, restrooms and a concession stand. Funding for the project comes from Measure I, a facilities bond passed by district voters in 2002.