SCUSD Scholarships Available for High School Seniors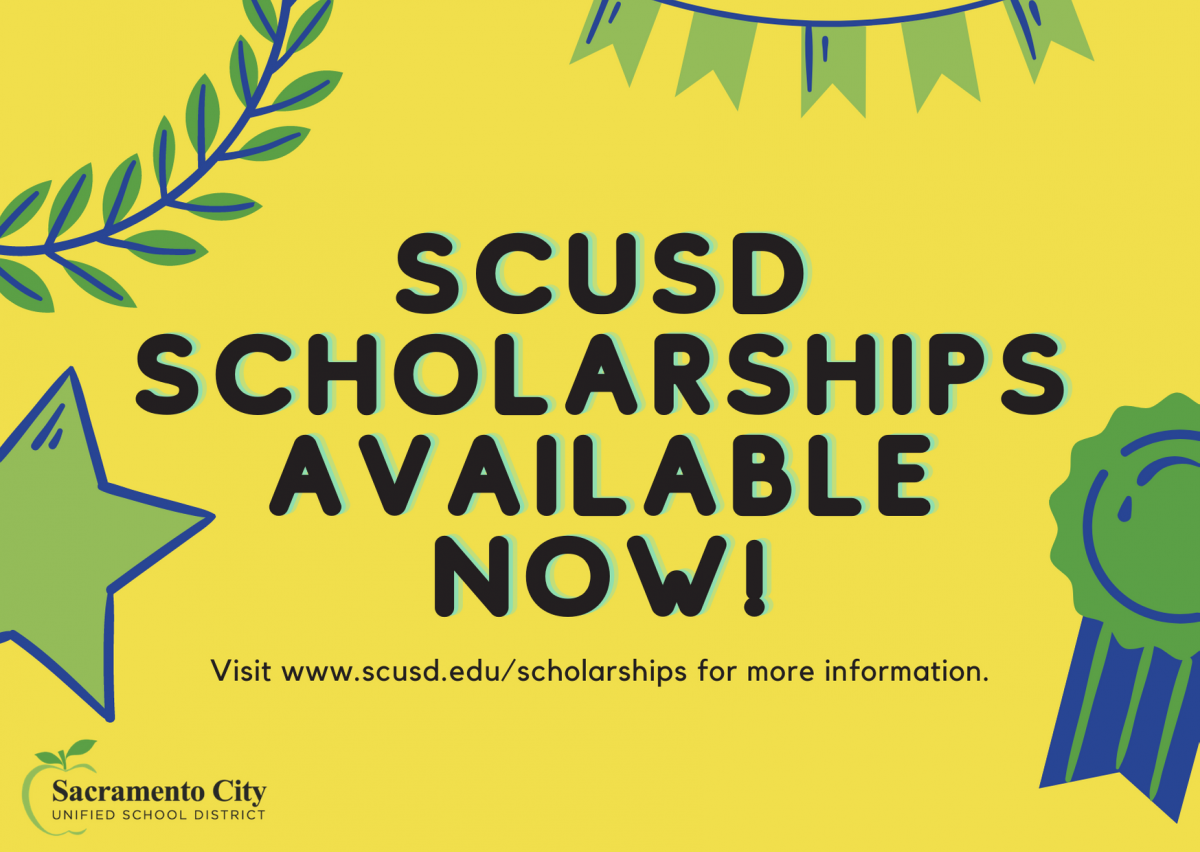 If you are seeking financial assistance for college next year, we want to remind you that there are multiple scholarships for Sac City Unified students. Applying for scholarships is one of the most important steps students and families can take in paying for college.
Please visit our scholarship page at scusd.edu/scholarships for more information. The deadline to apply for district scholarships is April 14, 2023.