Welcome to Sac City Scroll!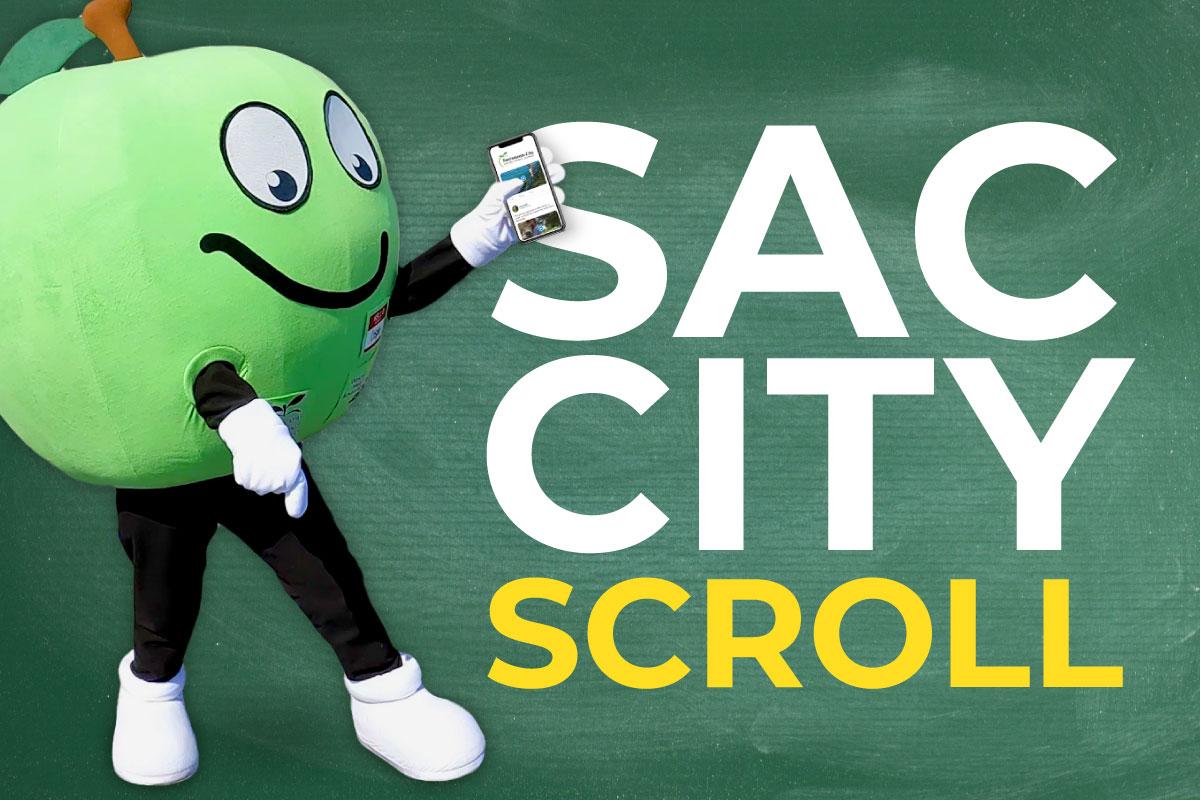 Dear Sac City Unified families,
We hope your school year is off to a great start! As you may have noticed already, we're taking a new approach to our district newsletter. Based on parent feedback and engagement data, we'll now send your district newsletter once every two weeks, beginning today. Future newsletters will be sent every other Wednesday, with the exception of school holidays. We know you get a lot of communication from your school site as well. Our goal is to keep our families informed without overwhelming you with too much information.
So here it is, your new Sac City Scroll!
ELDER CREEK ELEMENTARY WELCOMES WIDE OPEN WALLS!
Check out this amazing lineup of artists! On Saturday, September 17 between 10am and 1pm, join us at Elder Creek Elementary for a special kickoff event and community fair! We'll be serving free meals from Family Meal Sacramento in partnership with Mulvaney's, Xochimilco, Casa Tulum, Drewski's and Burgess Bros. while supplies last! Plus, enjoy live entertainment, free resources and plenty of fun activities for the whole family. Learn more about our Sac Goes Back Community Fair here. Special thanks to SMUD and all of our community partners!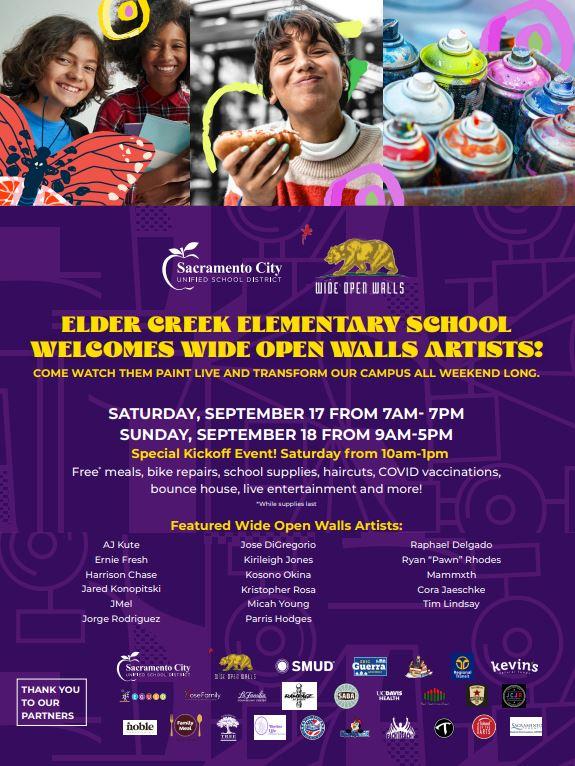 All weekend long, 19 Wide Open Walls artists will be live painting murals to beautify our Elder Creek campus and inspire students.
GET VAXXED, GET A $50 GIFT CARD THIS SATURDAY
Also at the Community Fair at Elder Creek Elementary on Saturday, September 17, UC Davis Health will be giving away $50 gift cards to a selection of retailers. Each eligible student, staff member and family member who gets their first dose, second dose or a booster shot to protect against COVID-19 will get a gift card! The free vaccination clinic will run for the duration of the event, from 10am to 1pm, and will be located in the cafeteria.
OTHER UPCOMING COVID VACCINATION CLINICS
We've updated our vaccinations page with upcoming COVID vaccination opportunities for you and your family. Click here to find a clinic.
DISTRICT-WIDE COLLEGE & CAREER FAIR
Middle schoolers and high schoolers! Are you interested in meeting recruiters and getting more information from colleges and universities? Do you want to discover fun career pathway options? Join us Saturday, September 24 between 9am and noon at Hiram Johnson High School for our College & Career Fair! Save the date: 9/24/22.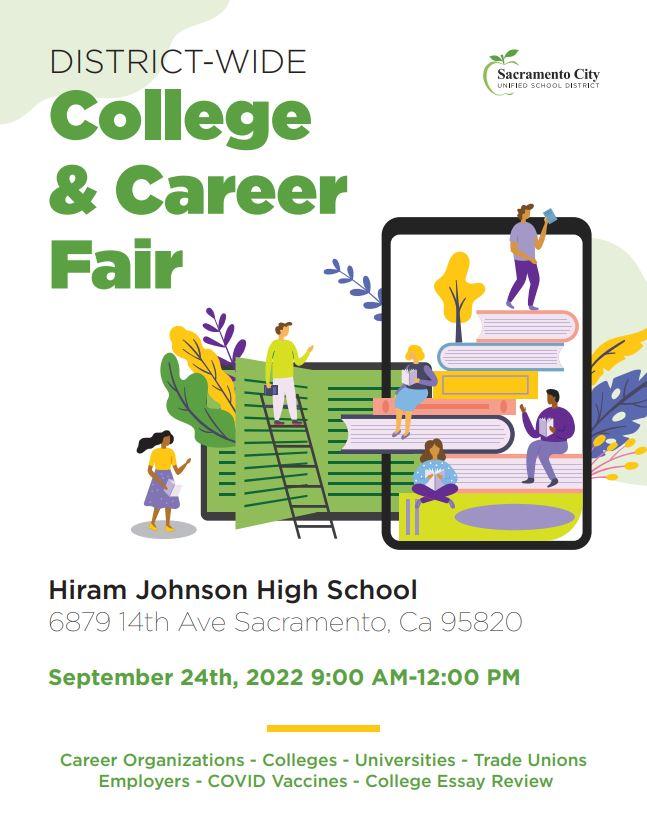 ATTENDANCE RALLIES
In celebration of Attendance Awareness Month, our Student Attendance and Engagement team has put together a series of attendance rallies to inspire students to go to school every day, helping them make connections between attendance and future success. We've invited Kevin Bracy from Reach One Alliance to motivate students at 10 of our school sites throughout the district in the coming weeks! When it comes to school… let's GOOOO!!!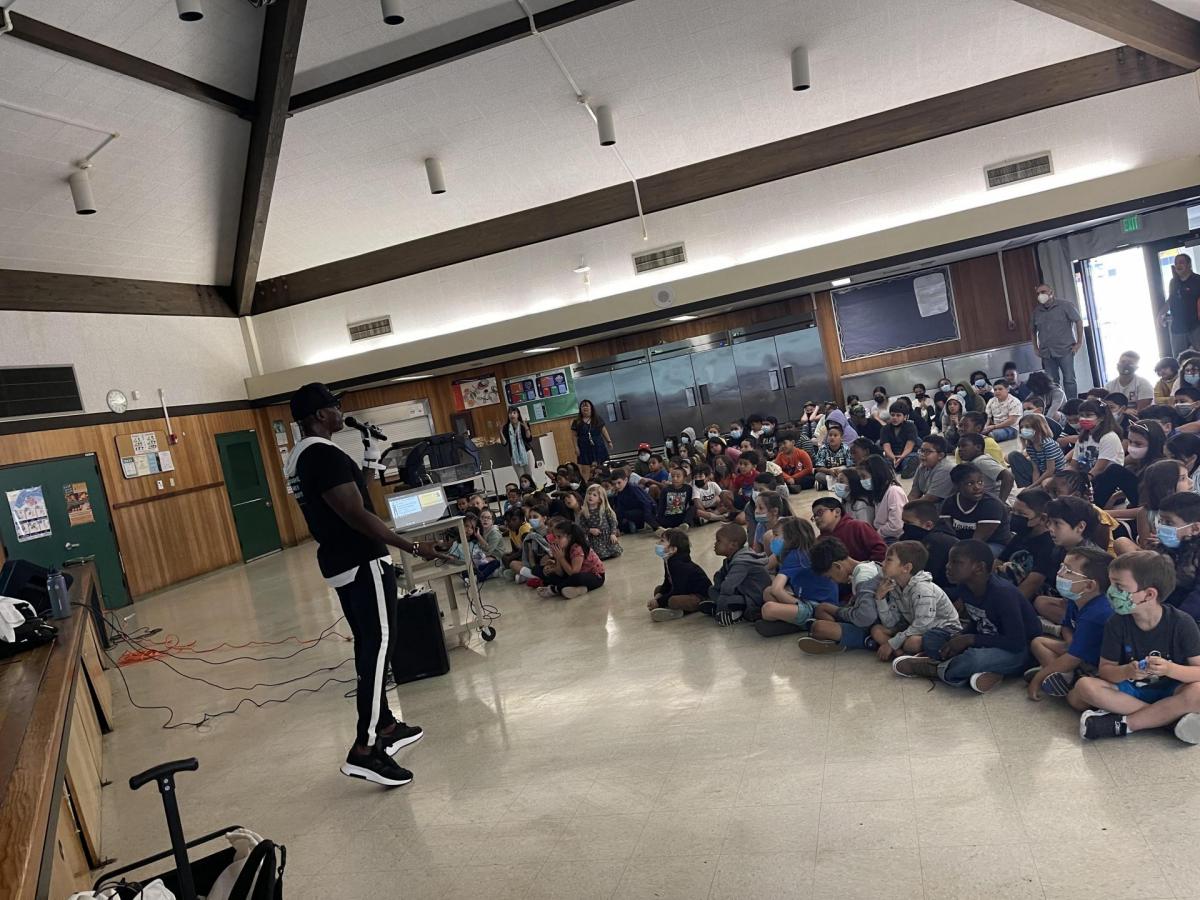 NOW ENROLLING IN OUR PARENT PARTICIPATION PRESCHOOL PROGRAMS
Our Parent Participation Preschool and Toddler program, located at Edward Kelley, Thomas Jefferson and Tahoe Elementary, is now enrolling for Fall 2022. Preschool children must be fully potty trained and between the ages of 3 and 5 years old to attend. The monthly costs are: 4 day ($197), 5 day ($241) and Friday Toddler Class ($86). If you're interested, contact alfarom@scusd.edu or call (916) 395-5780.
STUDENT AND PARENT HANDBOOK REMINDER
Just a friendly reminder… have you signed the Parent and Student Handbook? This document contains a wealth of information to help you through the coming school year. It's important that you review and fill out the last page of the handbook. The last page includes options around student images, military recruitment, release of information and more. It allows for an electronic signature. Sign the Parent and Student Handbook for your student here.
DID YOU FILL OUT YOUR LCFF APPLICATION YET?
The Local Control Funding Formula (LCFF) is an education benefit form that supports students with funding, internet discounts, discounted fees on college applications and standardized tests and more. It's quick, confidential and easy to fill out online! Go to scusd.rocketscanapps.com and fill out your application today.