ReportVaccine
Students, Staff and Volunteers Who Have Already Submitted Proof of Vaccination
Student and staff who have already submitted proof of full COVID-19 vaccination are in compliance with SCUSD's COVID-19 vaccination requirement and no further action is needed.
Students, Staff and Volunteers Who Still Need to Be Fully Vaccinated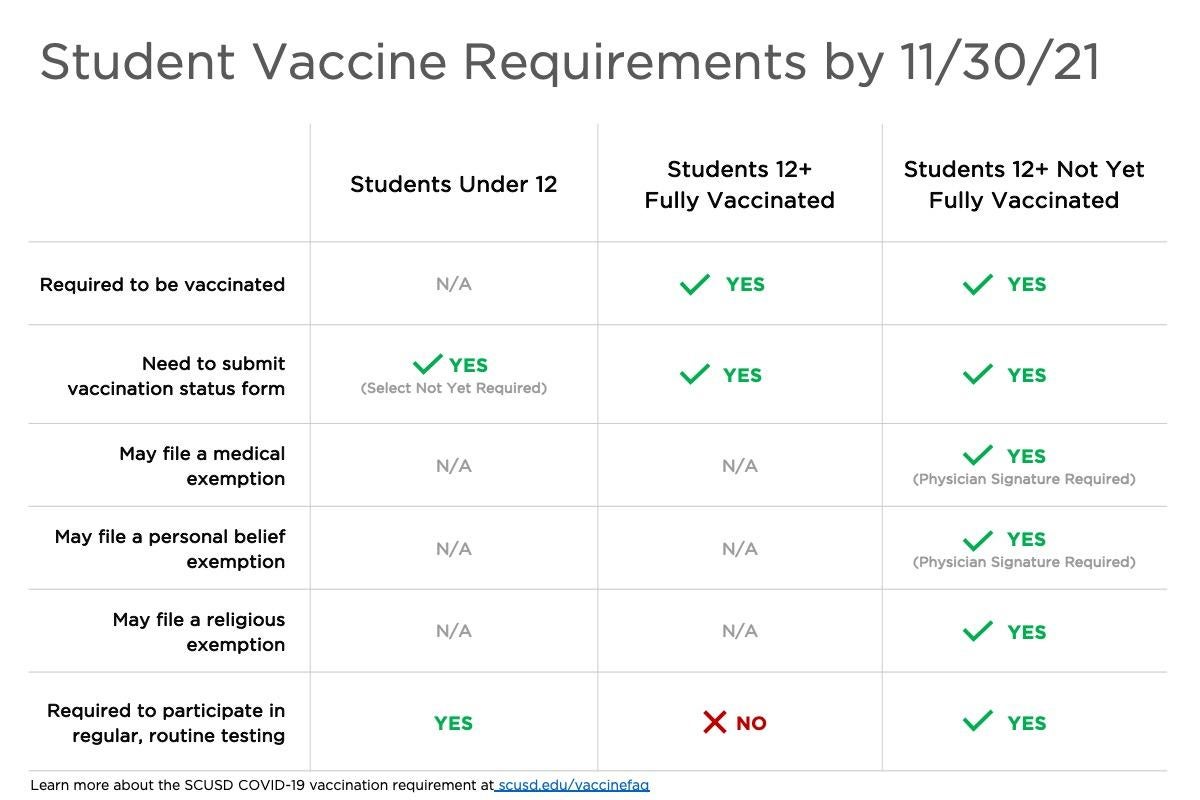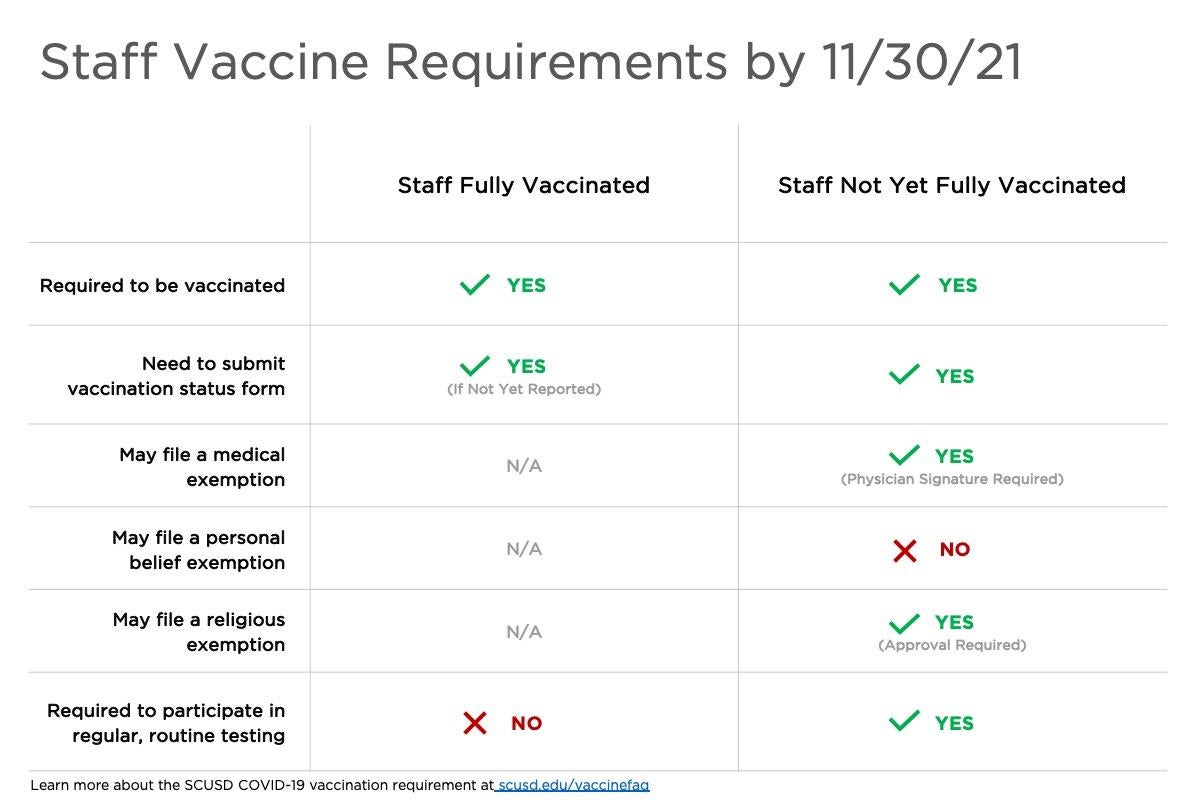 Students, staff and volunteers who need to receive a first or second dose of a two-dose COVID-19 vaccine can do so by scheduling an appointment at a SCUSD clinic or other locations found through MyTurn.ca.gov. SCUSD will need receipt of these records by completing either the staff or student form below by Tuesday, November 30, 2021. Student forms may also be filled out and turned in as a hard copy at your school site office. If you have only received your first dose of a two-dose vaccine, you still must opt into regular, routine testing until you are fully vaccinated.
Download Student COVID-19 Vaccination & Testing Requirements Flyer