Report Cards
Though our campuses are closed and we are all adapting to these unprecedented times, we're continuing our efforts to support our families by continuing with many school services. For our latest student report cards Term 3 and Trimester 2 we've gone paperless! We want to ensure that you are able to access students' grades through Infinite Campus.
The report card information will be available online through our Infinite Campus parent portal. You can access this information in real-time and from your home.
If you have never used the Infinite Campus Portal, you can request access to the Infinite Campus Portal using this webform. A SCUSD staff member will contact you in one business day to verify your identity.
How to Access Your Student's Report Card in Infinite Campus
Watch Video Tutorial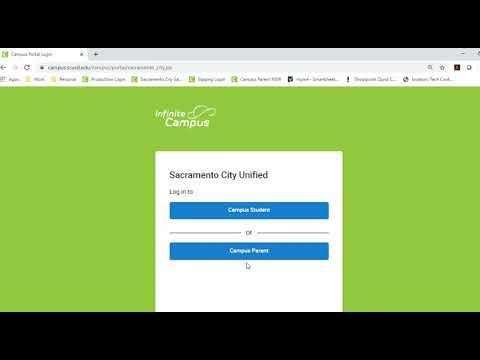 También puedes ver el video en Español.
Step by Step Directions
1. Click on Infinite Campus at the top of the webpage .
2. Select the Student/Parent option.
3. On the login page, choose the Campus Parent option.
4. Enter your Parent Username and Password. If you do not have this information you can request access to the Infinite Campus Portal using this webform.
5. After you log in, click on the Menu option on the top left corner of your screen. From the side navigation pane, select Documents.
6. In the middle of Documents screen, go to Report Card section, chose the appropriate report cart to View and/or Print. A PDF document will be generated. You can save, print, or view your students' grades.
For additional information on grades during the school closures, please visit our Distance Learning Frequently Asked Questions.