Sacramento City Unified's Phoebe Hearst Elementary Named as 2020 National Blue Ribbon School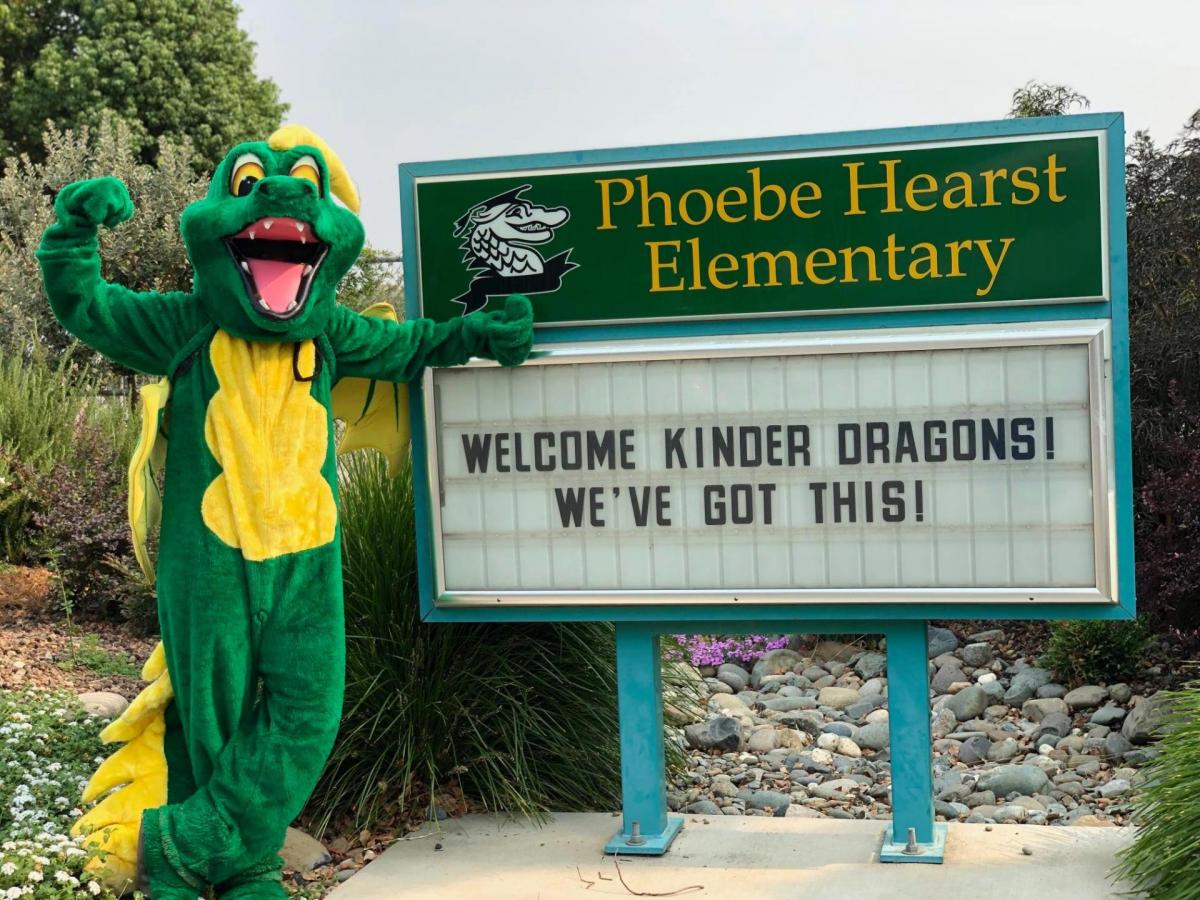 SACRAMENTO – Sacramento City Unified School District's Phoebe Hearst Elementary was recognized by the U.S. Department of Education as a National Blue Ribbon Schools for 2020. The recognition is based on the school's overall academic performance or progress in closing achievement gaps among student subgroups.
"The Phoebe Hearst community of learners is honored to accept the award of National Blue Ribbon School," said Michelle Pechette, Principal of Phoebe Hearst Elementary. "All of our students, families, and staff deserve the highest praise for their perseverance and dedication to our rigorous educational program. Educational opportunity matters for the purpose of preparing our students for college, career and beyond."
The coveted National Blue Ribbon Schools award affirms the hard work of educators, families, and communities in creating safe and welcoming schools where students master challenging and engaging content.
"We are proud of the work of our teachers, school site staff, administration, and community for this momentous achievement," said SCUSD Superintendent Jorge Aguilar. "This recognition is well-deserved, as Phoebe Heart is an exemplar school within our district and continues to shine in its efforts to help our students excel and achieve."
Phoebe Hearst Elementary offers families a progressive, structured, and highly rigorous education. With an extremely positive academic climate, fostered by great parent participation and a number of enrichment opportunities in and out of the classroom, students have the opportunity to develop academically, socially, and culturally. Each class at Phoebe Hearst operates under the BASIC Model, an educational program that emphasizes the development of strong skills in Language Arts and Mathematics, excellent study habits, exemplary citizenship and attendance. Phoebe Hearst is one of five GATE Centers in Sacramento City Unified School District. The GATE program begins in 2nd Grade.
"I commend our staff, students, and parents for their role in earning this recognition," said Leticia Garcia, SCUSD Board of Education Member for Area 2. "All of our students deserve the opportunity to develop their individual capabilities, and interests. Phoebe Hearst demonstrates its commitment to this ideal and to ensuring our students are prepared and motivated for success. Well done, Phoebe Hearst Dragons!"
The Education Department recognizes all schools in one of two performance categories, based on all student scores, student subgroup scores and graduation rates:
Exemplary High Performing Schools – These are among their state's highest performing schools as measured by state assessments or nationally normed tests.
Exemplary Achievement Gap Closing Schools – These are among their state's highest performing in closing achievement gaps between a school's student groups and all students.
Up to 420 schools may be nominated each year. The U.S. Education Department invites National Blue Ribbon School nominations from the top education official in all states, the District of Columbia, Puerto Rico, the Virgin Islands, the Department of Defense Education Activity, and the Bureau of Indian Education. Private schools are nominated by the Council for American Private Education (CAPE). The 2020 National Blue Ribbon Schools Awards Ceremony will be held virtually Nov. 12 and 13.
Look here for more information about the award and the school profile.