Sacramento City Unified Welcomes Students to First Day of School and to Full In-Person Learning for the 2021-22 School Year
Reopens with strong health and safety protocols in place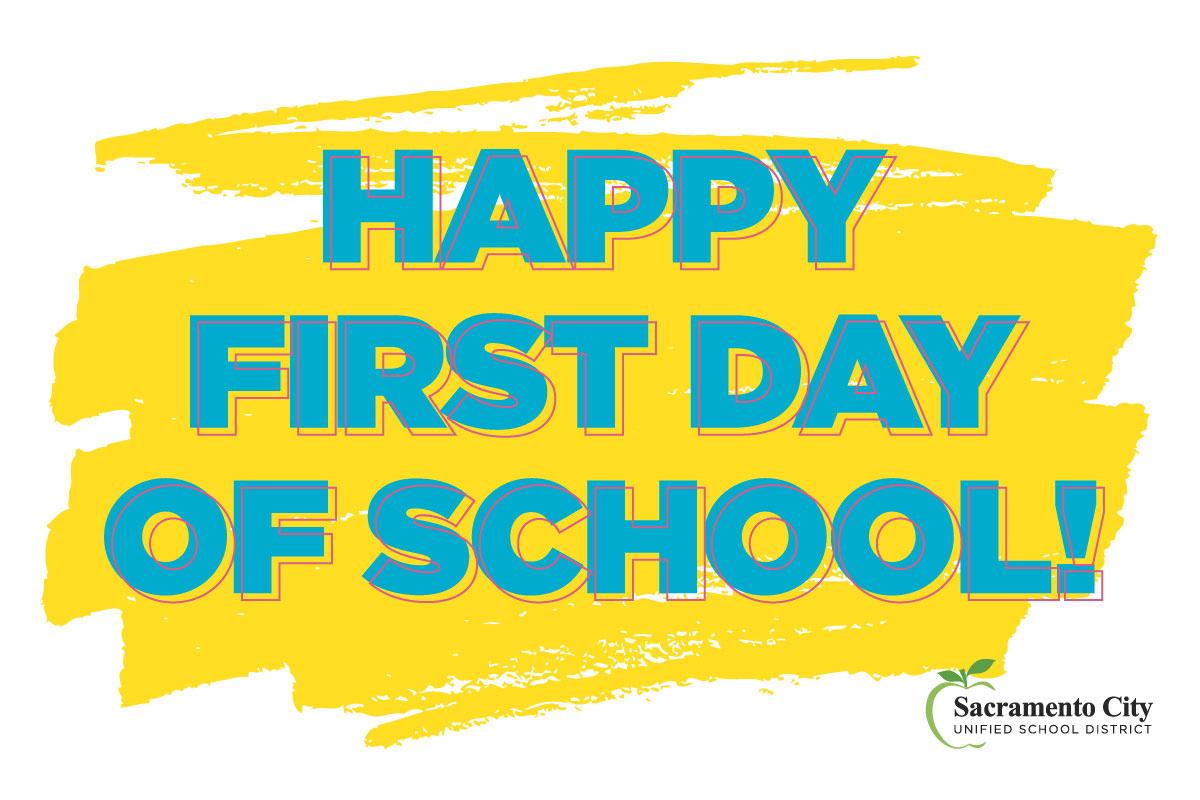 Sacramento, CA – Today, the Sacramento City Unified School District welcomed students back for its first day of full in-person learning at all of its 75 school sites throughout the district. It is estimated that approximately 39,000 students will attend the first day in-person for the 2021-22 academic year after more than 18 months of disrupted learning due to COVID-19. As part of its reopening plans, the district will begin a restorative restart to focus on students' academic, social, and emotional wellbeing.
"Today we brought back roughly 39,000 kids to our campuses," said Superintendent Jorge A. Aguilar. "In normal times, this would be business as usual, but these students have been away from full in-person instruction for more than 18 months. It is hard not to marvel and maybe even feel a little emotional about the significance of our first day back. We are incredibly excited to see our students back again, and know that with the strong health and safety protocols that remain in place, we can continue to serve as many students with in-person learning as possible."
The district opens schools following health and safety guidance under the California Department of Public Health and Sacramento Public Health. The district's health and safety plan and include, among other things:
Face masks required indoors and outdoors at all SCUSD campuses.
Free COVID-19 testing – Available for students, staff, and community partners available at all 75 school sites and the Serna Center each weekday. Routine testing is highly encouraged. The district has provided more than 22,000 COVID tests total, including at testing events this week leading up to the reopening.
COVID-19 vaccines – Vaccines are encouraged for eligible students, required for staff. All staff are required to show proof of vaccination, or be tested weekly. The district has hosted vaccination clinics at its Serna Center and school sites throughout the district for students, staff and community members eligible for the vaccine. Since February, the district has provided more than 22,500 doses of the vaccine.
Screening – Students and staff should stay home if sick, exhibiting COVID-19 symptoms, or if a close contact has tested positive for COVID-19. Potential cases should be reported to the district immediately.
Physical distancing – While not required by CDPH, the district encourages physical distancing as much as possible, especially during lunch and passing periods.
Improved ventilation - School site HVAC systems have been replaced with the highest rated filters possible up to MERV-13. HEPA-rated filters are located in classrooms where MERV-13 filtration cannot be placed. Doors and windows are left open as much as possible.
Transparent information and communication – The district's COVID-19 dashboard is located at reopeningdashboard.scusd.edu and contains information about cases and quarantines on campuses. The dashboard is updated twice a week.
The district will also provide an Independent Study Program for students, per state law through AB 130. Approximately 1,000 students of the district's 40,000 students have signed up for this program.