Sacramento City Unified to Partner with KVIE to Support Student Learning Throughout the Region During School Closures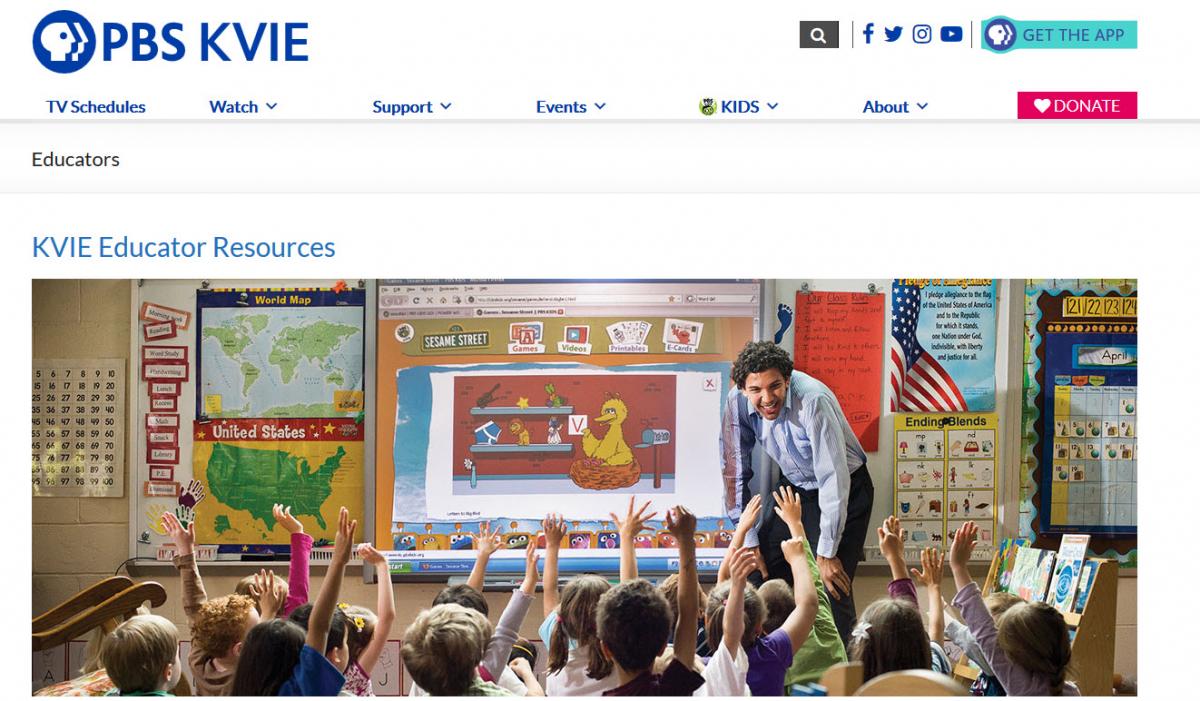 Students in Sacramento will have access to educational programming that supports standards-based learning while schools are closed to mitigate spread of Coronavirus. Starting on Monday, March 16, from 6:00 am – 6:00 pm, KVIE, the region's PBS station will offer CA standards aligned content for students in grades Pre-K through 12 on its KVIE 2 channel.
"While our schools are closed to slow the spread of Coronavirus, we are working hard to minimize the disruption in learning for our students," said Jessie Ryan, President of the Sacramento City Unified School District. "This exciting partnership with KVIE will give all Sacramento area students access to free, standards-based instruction. We must not let a digital divide or lack of access to in-person instruction set our students back during school closures."
"We are fortunate to have KVIE's partnership during this public health emergency," said Eric Guerra, Sacramento City Council Member. "We have to make sure that all children have access to education and explore all options to ensure they don't fall behind during social distancing. The partnership with KVIE and Sacramento area schools will support continuity of learning for thousands of students while our community faces an unprecedented number of school closures."
The KVIE broadcast of standards-based content to support learning while students are home is made possible by Sac City Unified School District joining an innovative partnership initiated by the Los Angeles Unified School District and PBS SoCal which was announced last week. Students in school districts throughout the Sacramento region will be able to access the programming.
"I want to thank my colleague Austin Beutner, Superintendent of the Los Angeles Unified School District, for initiating the partnership with PBS SoCal to support student learning during this unprecedented school shutdown," said Sac City Unified Superintendent Jorge Aguilar. "The model they established gives students a way to keep progressing towards their educational goals while helping to keep our community safe."
"Students across the Sacramento region and throughout Northern California who are experiencing school closures will really benefit from access to standards based educational programming broadcast by KVIE," said Dave Gordon, Superintendent of the Sacramento County Office of Education. "By thinking outside the box, our region will be able to provide quality educational services to our students, even under these challenging circumstances."