Sac City Schools Will Continue Keeping Students Indoors Due To Poor Air Quality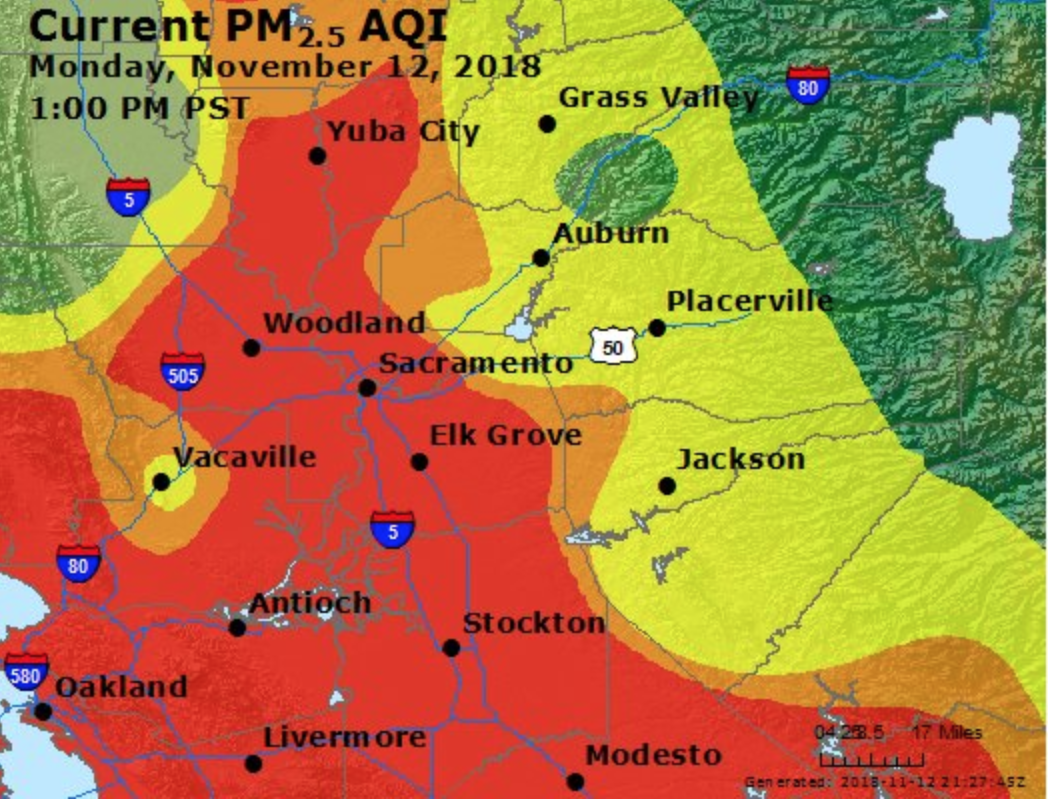 UPDATED 11/14/18 @ 8:05 P.M. - Our schools will remain open Thursday, November 15th. We understand that many of our families count on us to provide students with a safe and supervised environment to go to during the day. We take this responsibility very seriously and before making the decision to keep our schools open, we did check on the air quality conditions at our schools and consulted with leadership at the Sacramento Air Quality Management District. At the recommendation of the Air Quality Management District, we will be keeping all activities indoors and minimizing the opening and closing of doors. We will also be limiting all physical activities for students. Thank you for your patience as you waited to receive this message from us. We appreciate the opportunity to serve you and your family. Have a good evening.
UPDATED 11/13/18 @ 2:30 P.M. – Schools will continue keeping all students indoors for recess, lunch, and athletics. Outdoor field trips and sporting events will also be cancelled. An all indoor schedule will remain in place until further notice.
SACRAMENTO, CA – Sacramento City Unified School District announced Tuesday that all outdoor activities are being moved indoors until further notice due to smoke from the camp fire. Schools and families will be notified when air quality returns to normal. Click here to read the Sacramento County Public Health Officer and Sac Metro Air District advisory calling for schools to keep activities indoors.
Students who see or smell smoke in the area should stay indoors and avoid prolonged outdoor activities. The district wants to protect its students by limiting exposure to the unhealthy air quality that is currently affecting the Sacramento area. Students with respiratory conditions are being advised to be extra careful and make sure they keep their medication close by at all times.
The district's Health Services Department is encouraging schools and students to take the following steps to ensure students remain healthy even after school hours:
Identify current ozone conditions by visiting the Air Quality Information page: http://www.sparetheair.com/aqirealtime.cfm
Follow the recommendations for schools and others on the poor air quality days: http://www.sparetheair.com/AQI%20Activity%20Guide.pd
Provide families with additional resources for the impact wildfire smoke can have on children:

Stay Indoors
Play Indoors
Reduce Outdoor Activity
Consult a Physician if your child suffers from a heart or lung ailment
Have a planStay alert
Make sure to visit the Sacramento Region Spare the Air resource website for more information on current conditions since pollution levels can vary from one place to another: http://www.sparetheair.com .