Albert Einstein's FIRST Robotics Team Awarded Monsanto Fund Grant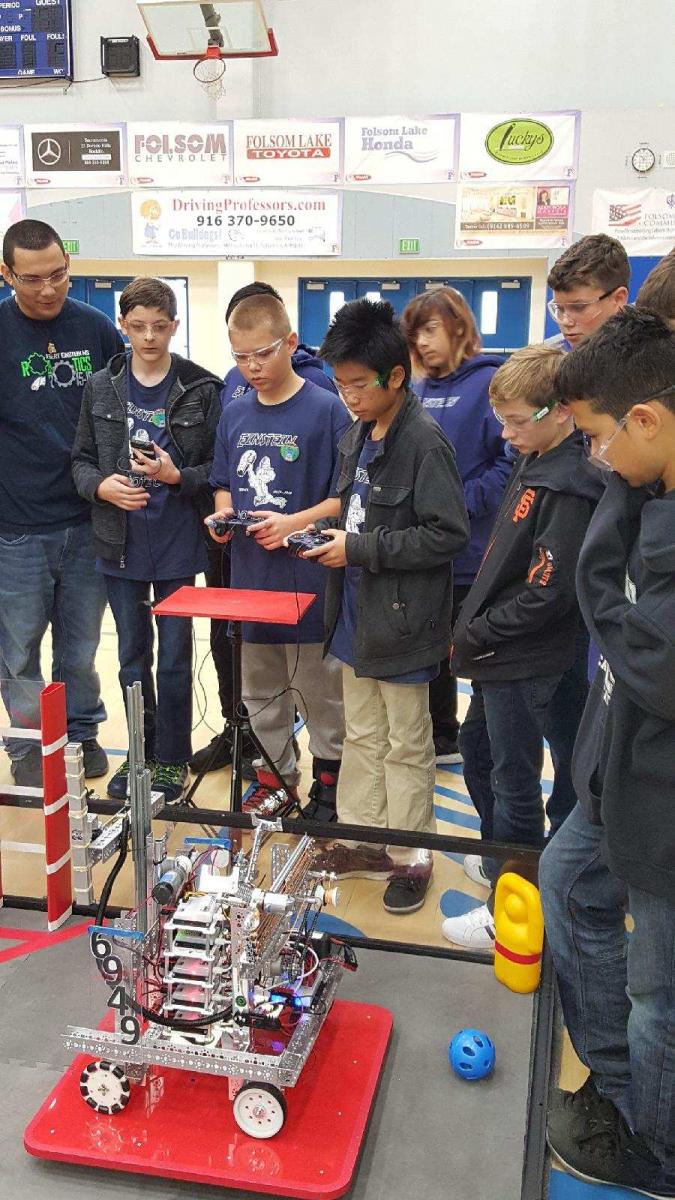 Sacramento – Students at Albert Einstein Middle School have found outside support as they use robots to build skills in science and engineering. The Monsanto Fund recently awarded a one-time $1,500 grant to FTC Team #6949, the Einstein Eagles, to support their FIRST Robotics activities and encourage local students who participate in the program. Employees from the local Monsanto site invited Albert Einstein Middle School to apply for the grant in September.
FTC Team #6949 used support from the Monsanto Fund grant to participate in FIRST Robotics and its educational programs and competitions. FIRST challenges teams of students to design, build and program their own robots to perform prescribed tasks against a field of competitors – immersing young students in real-world engineering experiences. This year, Team #6949 received recognition at local regional events. They received the Design Award at the Folsom Qualifier for their robot's use of 3D printed parts to attempt the game challenge. In addition to the Design Award, they were runner-ups for the Inspire Award, which recognizes teams that are strong ambassadors for FIRST and role models in the FIRST community.
"It is essential that today's students learn STEM (science, technology, engineering and math) skills, as they will be the next generation driving innovation and overcoming challenges through big ideas," said Michelle Insco, Monsanto Fund program officer.
"Monsanto Fund is committed to investing in the next generation of scientists and engineers like those at Albert Einstein Middle School through hands-on education programs like FIRST Robotics."
Monsanto Fund's sponsorship of FIRST Robotics teams continues the nonprofit's intentional support of programs that improve STEM education. Over the past five years, the Monsanto Fund has contributed over $40 million to STEM outreach efforts.
About the Monsanto Fund
The Monsanto Fund, the philanthropic arm of the Monsanto Company, is a nonprofit organization dedicated to strengthening the communities where farmers and Monsanto Company employees live and work. Visit the Monsanto Fund at www.monsantofund.org.