Sign Up Now For Our Summer Programs!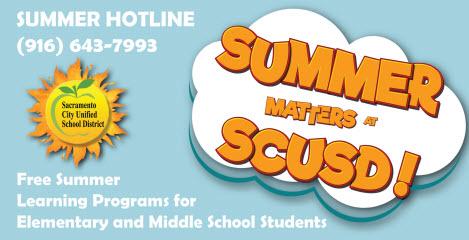 It's that time of year to start signing up for our FREE Summer Matters programs! Register online by clicking here. The deadline to register for Summer Matters is May 3rd.
Summer Matters this year will start on June 17th and run through July 25th. Hours are from 8 a.m. to 2 p.m., Monday through Thursday.
Our Summer Matters program offers unique free program opportunities across multiple school and community-based sites. The program helps unlock curiosity, inspire engagement and promote leadership.
Additionally, please click here to get more information about all of the various summer opportunities available for your child and deadlines to apply. These other programs include our Summer Ambassador Program, Summer at City Hall, Summer of Service and others.
Our portfolio of summer programs are tailored to meet student needs at various grade levels, prevent summer learning loss and fight childhood obesity through thematic programs, service-learning projects, and meaningful internships.
Online applications are currently available. Please click here to register online and get each deadline. If you have any questions about our summer programs, please call our Summer Programs Hotline at (919) 643-7993.