SCUSD: Bridge To Success
Come Grow With Us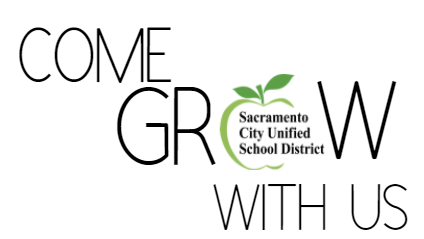 Welcome to the Talent Management Division!
Our Mission
It is the responsibility of the Talent Management Division to find, keep and grow extraordinary adults to serve the children of Sacramento. We see ourselves as the architects of the employee experience in Sac City; we work to ensure employees feel valued, honored and supported and that they have opportunities to develop, excel and be recognized for their efforts.
Our Guidepost
Professionalism: We do what it takes to achieve results.
Our Commitment
Our work is driven by what is best for students, families and our community.
Who We Are
Our team, led through our collective work; we will inspire, challenge and support each other to achieve our best every day. Through a gracious, student centered and generous spirit we work together to achieve our goals.
The Goal of the Talent Management Division
Our commitment is to excellence. Excellence happens when you try each day to both be and do, a little better than you were yesterday.
Learn about teaching credential programs in the area
Apply for a teaching job
Salary & job information