Parent Teacher Home Visits Receives SMUD Shine Award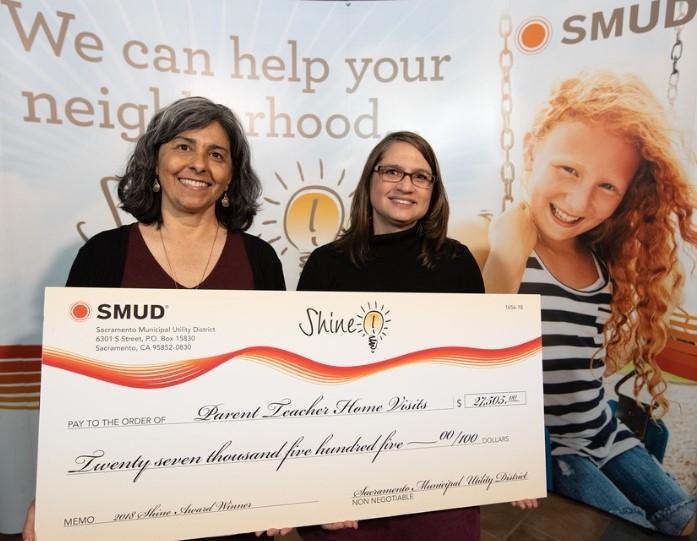 SCUSD's Parent Teacher Home Visits is pleased to announce that it has been awarded the 2019 SMUD Shine Award.
The SMUD Shine Award is given to organizations to improve and revitalize neighborhoods in the areas of beautification, energy efficiency, STEM Education, and neighborhood improvement in the local Sacramento region. To learn more about the Shine awards visit here.
Parent Teacher Home Visits has been awarded $27,505 for their "Addressing Unconscious Bias in STEM Education" project. This project is being conducted in partnership with CSU-Sacramento, Elk Grove Unified School District, and Sacramento City Unified School District.
The goal of the project is to uncover, address, and disrupt unconscious bias within STEM Educators that may contribute to lower student achievement within particular student groups. For more information about the SCUSD's Parent Teacher Home Visits, please click here.