Green Week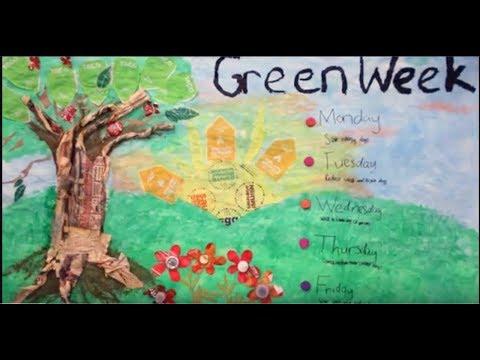 SCUSD celebrates Green Week to empower schools to engage in sustainability focused lessons, projects and activities! Join this year's celebration to learn about resource conservation through environmental education.
Our Green Week curriculum is provided in partnership with EcoRise, a nonprofit organization that empowers youth to tackle real-world challenges in their schools and community by teacher sustainability, design innovation and social entrepreneurship. The Green Week curriculum is only open to SCUSD employees. SCUSD employees must use their District gmail address to access the curriculum files.
These lessons are just a sample of the sustainability curriculum SCUSD teachers can access free of charge through the Sustainable Schools Program.
Sign up – One staff member must sign up by October 4, 2019 to enroll your school in Green Week.
Themed Days
Monday – Energy
Tuesday – Waste & Recycling
Wednesday – International Walk to School Day
Thursday – Water
Friday – Air Quality
Saturday – YOUTH CLIMATE SUMMIT
Sign up here to participate in Green Week!