Graduation Task Force
The Graduation Task Force was created on August 31, 2017 by Superintendent Jorge Aguilar to study the impacts of low graduation rates on the Sacramento Community and develop recommendations for improvement. Twenty community members have served on the Task Force and collaborated with the Superintendent. The preliminary recommendations were presented to the Board of Education on December 7, 2017.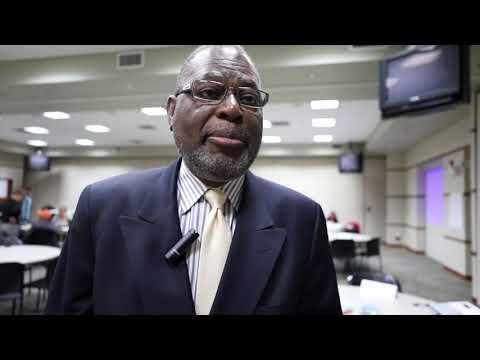 The theme of the recommendations include:
Building consistent structures and routines;
Creating monitoring systems to ensure fidelity of implementation;
Continuously assessing what works and what does not;
Sharing responsibility for student outcomes and;
Aligning professional learning to accelerate student achievement with appropriate accountability indicators and sufficient support to meet established targets.
"This task force represents where we want to go as a district," said Gretchen Viglione, a member of the Task Force and district coordinator for the Parent Teacher Home Visit Project. Viglione spoke during public comment on the item and added, "We are a school district where every child and every student is given the opportunity to be successful. This Task Force embodies this spirit."
The Task Force will continue meeting through Spring 2018 to complete additional research. The district will be launching a work team to analyze and operationalize the recommendations and the costs estimated with implementing them. These recommendations will be further vetted by the Board during the budget process next year with a strong focus on which recommendations can best ensure every student has an equal opportunity to graduate with the greatest number of postsecondary choices from the widest array of options.
Graduation Task Force Members
First

Last

Agency

Darryl

White

Black Parallel School Board

Malissia

Bordeaux

Blacks Making a Difference

Michael

Minnick

SCUSD Board Member, Area 4

Mai

Vang

SCUSD Board Member, Area 5

Christina

Pritchett

SCUSD Board Member, Area 3

Alex

Visaya

Community Advocate

Theresa

Hernandez

DELAC Representative

Cha

Vang

Hmong Innovating Politics

Rachel

Rios

La Familia Counseling Center, Inc.

Matt

Canty

Legislative Director, State Assembly

Gretchen

Viglione

Parent Teacher Home Visit Project

Liz

Guillen

Public Advocates

Robbie

Abelon

Region Builders

Ashlin

Malouf

Sacramento ACT

Kim

Williams

Sacramento Building Healthy Communities, Hub Director

David

Fisher

Sacramento City Teachers Association

Robert

Dugan

Sacramento Metro Chamber Senior Vice President, Public Policy & Economic Development

Angel Marie

Garcia

SCUSD's Community Advisory Committee Representative

Sarah

Nguyen

SCUSD Student Board Member

Michael

Fry

United Professional Educators

Jim

Keddy

Youth Forward