You Are Invited to Our Safe Schools Community Meeting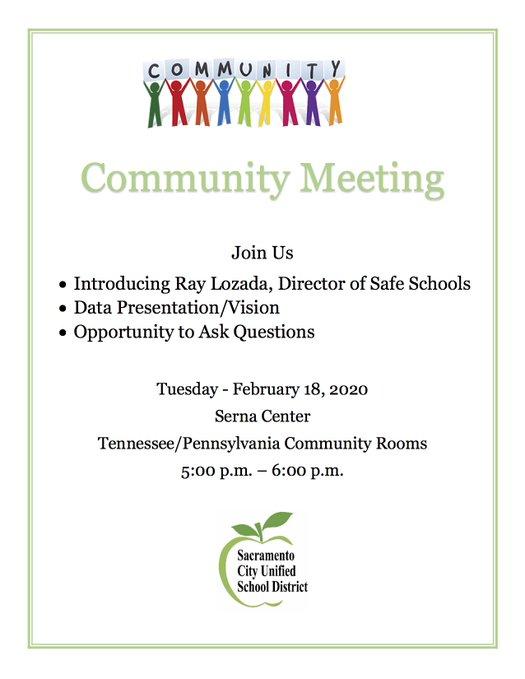 The Sacramento City Unified School District will be hosting a Safe Schools Community Meeting this coming Tuesday, February 18, from 5 p.m. to 6 p.m.
The location of the meeting will take place at:
Serna Center, 5735 47th Avenue, Sacramento, CA 95824 in the Tennessee/Pennsylvania Community Rooms.
The meeting will include a data and vision presentation, an opportunity to ask questions, and an introduction to our Safe Schools Director, Ray Lozada.
You can view the Safe Schools Community Meeting flyer in English, Spanish, Vietnamese, Chinese, Russian, and Hmong.
Thank you, and we hope you can join us!