Will C. Wood teacher helps her students raise thousands to visit and learn about Washington D.C.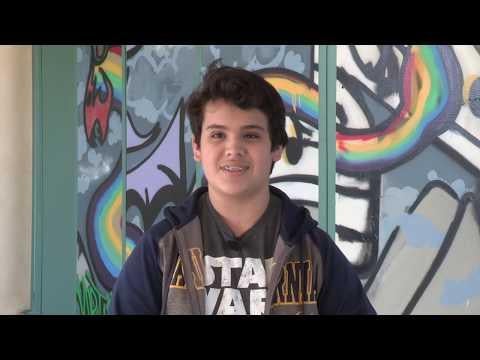 When Mrs. Renee Smith learned that her students at Will C. Wood Middle School could benefit tremendously from a field trip to Washington D.C., but did not have the resources to afford the trip, she responded by doing what she knows best–empowering young people.
Mrs. Smith led an effort to help students at Will C. Wood establish what is the equivalent of a small business on campus. The students work and manage concession stands to sell food and other items during basketball, soccer games, and other school events. The proceeds raised go toward covering the cost of field trips to Washington D.C. and other enrichment opportunities. In the process, students not only are raising money for the trips, they are also learning small business, marketing and management skills.
"It's important because most of our families do not have the money to send their students without these fundraising opportunities," said Mrs. Smith. "When I see them growing from the things we are doing, that is what I thrive on."
The fundraising efforts are not only helping students at Will C. Wood afford the field trips and enrichment opportunities, they are also helping to inspire and motivate students to do their best in school.
"She is my motivation to keep pushing harder and keep working," said Sara Gable, one of Mrs. Smith's students.
Mrs. Smith is a well-respected leader on campus who is also involved in organizing various other programs and activities for students and staff. Her work was recently praised by Superintendent Jorge Aguilar, who visited Mrs. Smith's classroom to thank her for the work she is doing to break opportunity gaps for students and empower them.
"Mrs. Smith, through her actions and her lessons, is teaching her students that if they are creative, hard-working, collaborative and committed, they too can have access to the same life-changing enrichment opportunities that are afforded to students and families in more resourced schools," stated Superintendent Aguilar. "I am extremely grateful that Mrs. Smith has chosen to share her skills, heart and dedication with our District and its students, and to serve as an example for others."