West Campus High School Recognized for Highest Financial Aid Application Completion in the State
Significant Increases in FAFSA Completion Continue throughout District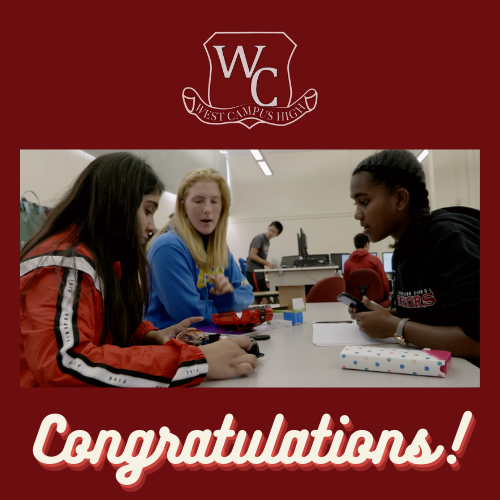 West Campus High School was recognized as one of the top California high schools in the 2020 Race to Submit statewide campaign.
The campaign was sponsored by the California Student Aid Commission, which aims to increase the number of high school seniors who complete the Free Application for Federal Student Aid (FAFSA) or the California Dream Act Application (CADAA).
The goal of the Race to Submit campaign is to make all California students aware that the first step toward a college education is completing a financial aid application.
We hope that this achievement by West Campus High School inspires others to pursue higher education beyond high school and to encourage students to complete the FAFA or CADAA applications to help with their future goals.
The FAFSA application period is from October 1st – March 2nd (priority deadline) of every year. The success at West Campus is a result of the hard work of the students and staff at the school, as well as targeted efforts throughout Sac City Unified. Each year, Sac City Unified conducts targeted outreach and student support to ensure that students are college ready.
High school students receive customized college information packets outlining their college eligibility, using each student's unique academic profile so that students can match schools with their interests. These efforts have paid off for students throughout the district: 76.38% of the 2019-2020 Sac City Unified graduates completed a FAFSA through the June 30th deadline, up from just 47% of students in 2016-17.
The top high schools in the state of California will be invited to a virtual award ceremony to celebrate their accomplishment.
Congratulations to West Campus High School for being among 24 other high schools to achieve this goal. Keep up the great work!