Wellness Workshop this evening at Sam Brannan Middle School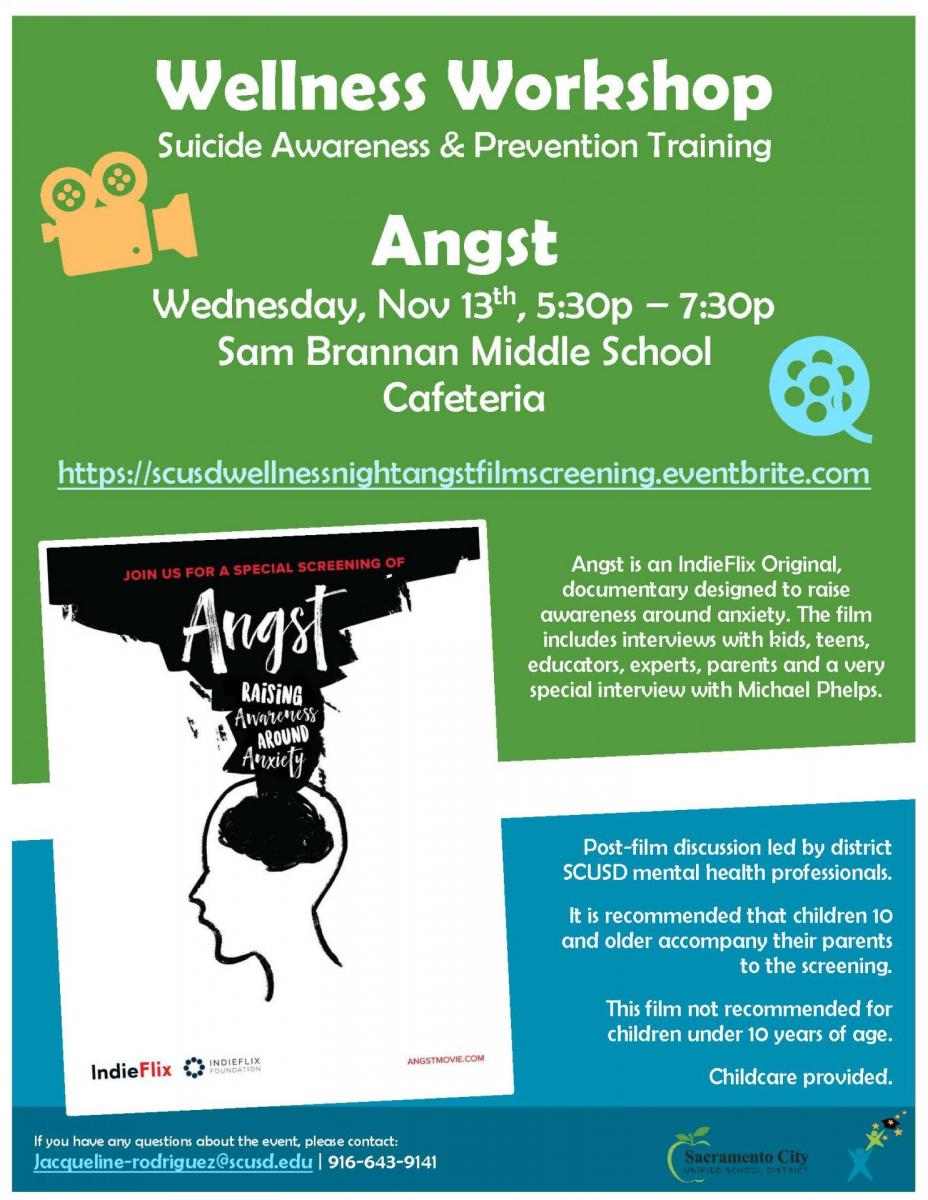 The District will be hosting a Wellness Workshop on Wednesday, November 13, from 5:30 p.m. to 7:30 p.m. at Sam Brannan Middle School.
The workshop will provide parents, caregivers, and district staff with mental health support for their student's academic success and overall well-being.
November's Wellness Workshop will be a film screening of youth experiencing anxiety. There will be a panel discussion of the film screening. The event will help increase awareness of the mental health needs of our students. To learn more about the film, click here.
To register, please click here and if you have any questions about the workshop, please call 916-643-9141 or send your email to Jacqueline-rodriguez@scusd.edu