Weekly Update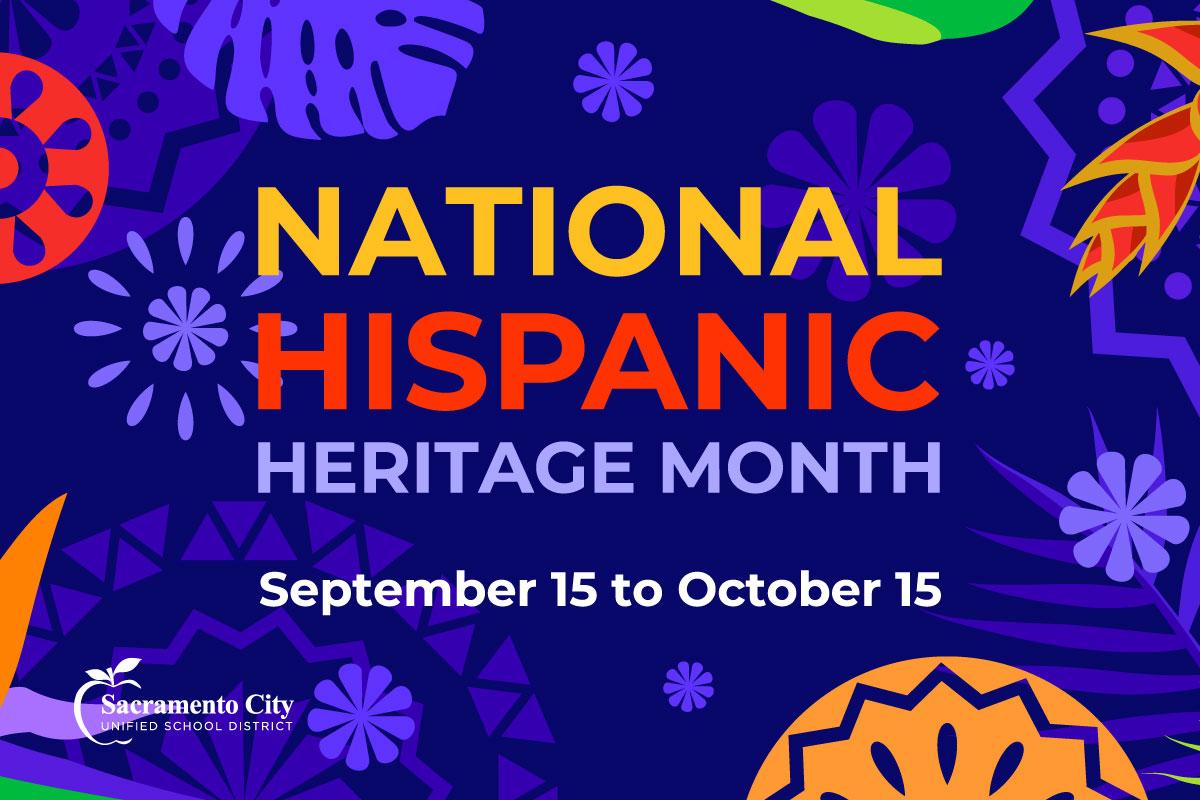 Dear Sac City Unified Families:
Please see the following updates for Friday, September 17:
Vaccination Clinics
Sac City Unified continues to host vaccination clinics in partnership with Dignity Health, University of California, Davis, and other health partners to help stop the spread of COVID in our community. Please view www.scusd.edu/vaccinations to see the schedule and location of upcoming vaccinations clinics.
Testing
Even if you are vaccinated, it remains important to be tested regularly. Sacramento City Unified provides a robust testing program for students and staff, with testing available in each school site Care Room and at the Serna Center each weekday. Complete your consent today to access testing at these locations www.scusd.edu/covid-19-testing. Providing access to tests and vaccines are a key component in preventing the spread of COVID-19.
As stated by the California Department of Public Health: "Almost half of all children who do get COVID-19 do not have any symptoms. Regular COVID-19 testing can help identify students and teachers at school who have the virus even if they don't feel sick. COVID-19 testing can stop an outbreak in school before it starts.
New research is being done every day, and we know so much more about COVID-19 in children than we did a year ago. We have learned from examples of what works and what does not work. If we use these safety layers, schools can be safe places for teachers and staff and safe learning environments for children."
The positivity rate is calculated by looking at the number of positive results out of the tests provided. The current SCUSD test positivity rate for September is 1.94 percent. While not an exact comparison, the test positivity rate for Sacramento county was 5.9 percent last week.
Consideration of Vaccination Mandate
At the Sac City Unified Board of Education meeting on Thursday, August 16, the Board received an informational report from district staff about potential new policy options to either require all staff and students ages 12 and up who are eligible get vaccinated, or to require all staff and students to either be fully vaccinated or get tested weekly for COVID-19. A third option would be for no change to be made to the current policy of only requiring testing for those who have symptoms or have had close contact with someone who tests positive. This issue will come back to the board for action during the Board meeting which will be held the week of September 27. For more details on these options under consideration, please see COVID-19 Vaccinations and Testing Update (scusd.edu).
How to Read the Sac City Unified COVID-19 Dashboard
As part of our efforts to ensure transparency and safety for our community, our district communicates information about cases and quarantines on school sites through our COVID-19 dashboard which can be found at reopeningdashboard.scusd.edu. As we are listening to feedback, we understand that there needs to be greater clarity about the data presented on the dashboard. Please view the brief FAQ below:
Why are the numbers listed on the dashboard different from the numbers provided to Sacramento County Public Health?
The case numbers that the district provides SCPH include students and staff who have tested positive, including those who were not on campus during the infectious period. The dashboard includes only students and staff who were present on campus during the infectious period.
Why are there so many students quarantined?
Students and staff are quarantined when they have been in close contact or exposed to COVID-19. The numbers on the dashboard include individuals who are in both a modified or a traditional at-home quarantine. Our team is working on isolating and displaying this data and will make updates to the dashboard as we are able.
Why isn't there more specific information about students and staff and where they were located on campus?
We are bound by confidentiality and privacy laws, and cannot provide information which might identify a specific individual and their health condition.
What is the most common variant in this area?
Delta is the most common variant in our community. While our district doesn't have this information available for the dashboard, it can be viewed on the SCPH dashboard, which is also available at reopeningdashboard.scusd.edu.
Planning Ahead to Ensure Continuity of Learning
While our District must remain vigilant with testing and contract tracing, we must also be prepared with contingency plans to ensure continuity of learning for our students in the event that a teacher is forced to quarantine due to exposure to COVID, or if conditions change and health officials order a class-wide or school-wide school closure.
This means planning ahead on a variety of issues. To ensure that students' learning continues without interruption, the district has proposed the following:
Aspects of Sac City Unified's plans require agreement with our district's labor partners. We will keep our community updated on these plans and responses from the Sacramento City Teachers Association (SCTA) to these proposals.
National Suicide Prevention Month
Understanding the issues concerning suicide and mental health is an important way to take part in suicide prevention, help others in crisis, and change the conversation around suicide. This page on our website provides important information on the risk factors, warning signs to watch for, and how to #BeThe1To prevent death by suicide and save lives. www.scusd.edu/e-connections-post/september-national-suicide-prevention-month
National Hispanic Heritage Month
September 15 through October 15 is National Hispanic Heritage Month, which was recognized at the Sacramento City Unified Board of Education meeting last night with a special resolution. The 2021 theme for National Hispanic Heritage Month "Esperanza: A Celebration of Hispanic Heritage and Hope," invites us to celebrate Hispanic heritage and to reflect on how great tomorrow can be if we hold on to resilience and hope. Sacramento City Unified serves more than 17,000 Hispanic students or about 40 percent of the student population.