Updated Meal Service Days and Times for SCUSD Families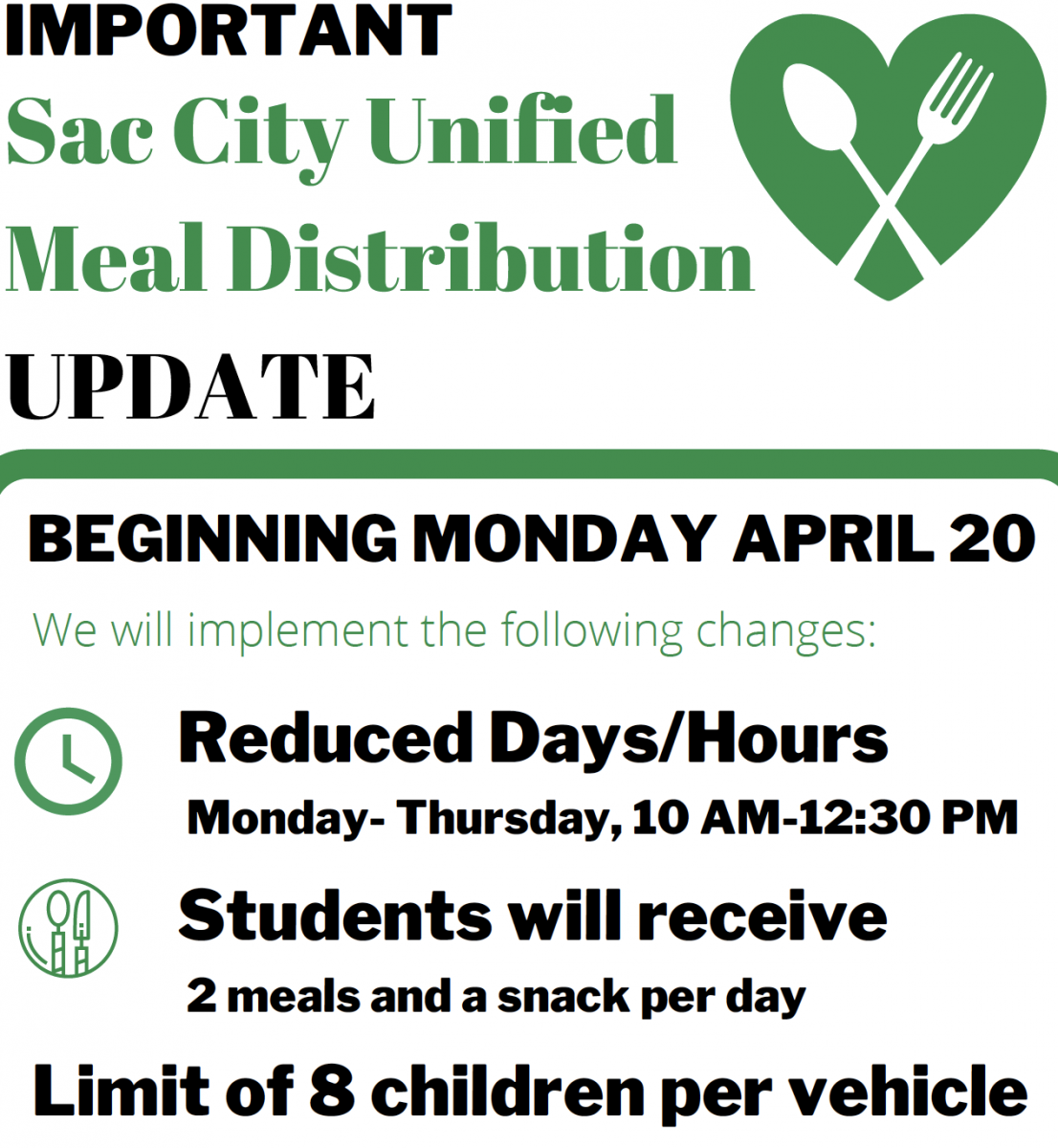 You can also view this information in Spanish, Vietnamese, Chinese, Hmong, and Russian.
Our team has been very busy helping to meet our students' nutritional needs! SCUSD's Nutrition Services staff and volunteers have served over half a million meals to our students since our school closures started!
We will continue to do all that is possible to provide these meals to our student – which includes protecting the health and safety of our incredible staff and volunteers. Their safety is our top priority, and for this reason, we are restructuring our meal services and schedules.
Beginning on Monday, April 20, we are making the following changes:
Reducing meal service days from five (5) to four (4) days, to Monday through Thursday (two meals provided on Thursdays).
Changing meal times to 10 a.m. to 12:30 p.m.
Students can pick up their breakfast and lunch, and now, a snack, during the morning pick-up hours. We will no longer offer an evening pick-up time.
To ensure equity and access for all students in need of a meal, we are implementing a limit of meals to eight children per vehicle.
At the site, please remain in your vehicle until you are directed by district staff. Please call Nutrition Services at (916) 395-5600 for more information. There is new information every day. For this reason, please check our website for possible changes in times next week.
Click on each location below to see a Google Map of that location.