Update on Computer Distribution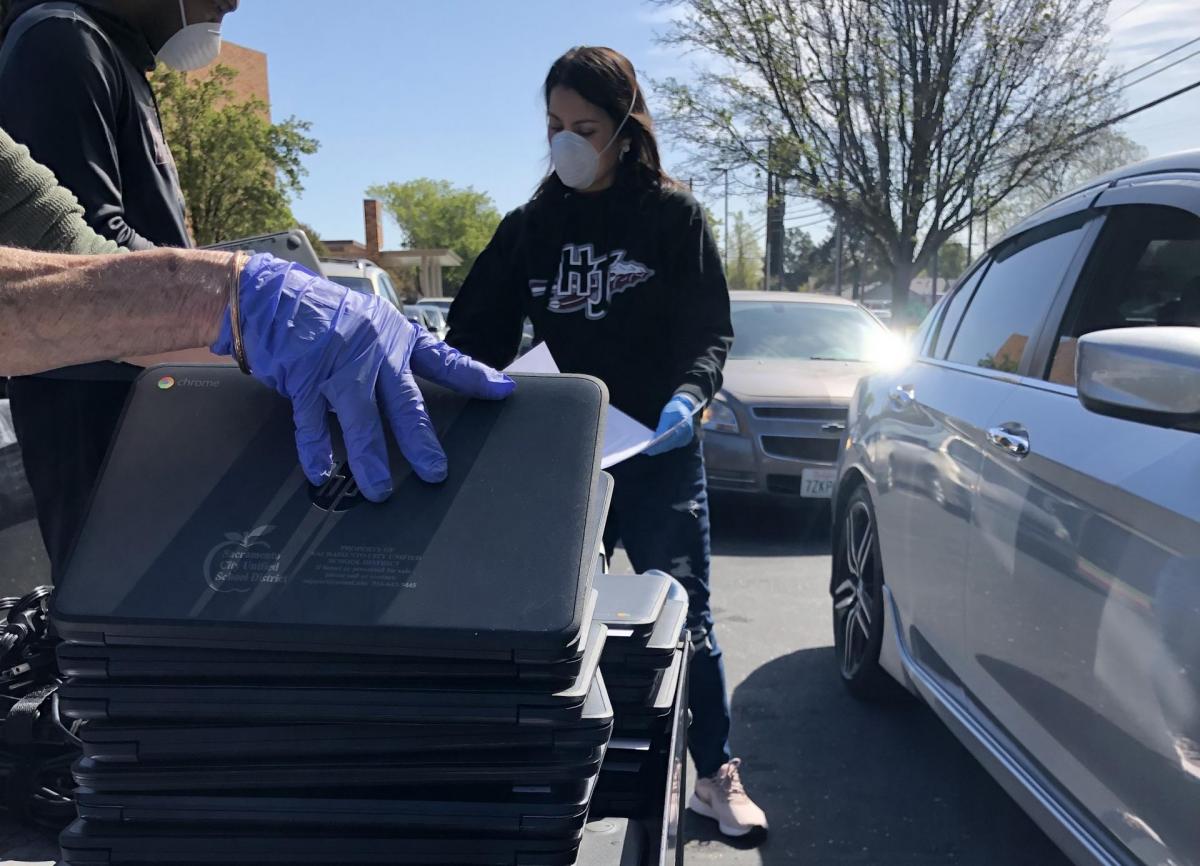 This Wednesday, April 22, Sac City Unified will distribute computers to families of high school students at the below schools only. We will offer a make-up day for other schools on another date.
We will distribute one (1) computer per family of high school students.
As additional computers are made available, we ultimately expect to provide each of our students with a computer, if they do not have a computer at home. As such, we will announce additional distribution dates soon.
To protect our employees and our community, we maintain a number of safety precautions and procedures. Please view the safety information located at the bottom of this message.
When and where to pick up a computer
Below is a list of sites and times for computer pick up.
Pick up is for high school students at the schools listed below only. Students must visit their school of enrollment to pick up a computer and should have received a communication from their school site. Students must be present to pick up a computer.
Please note: Many school sites have specific time blocks for different grades. Please check your email and/or look for a communication from your school site for detailed information about these time blocks, as well as instructions and necessary information for pick up.
If your school site is not listed below and your student needs a computer, please contact your teacher or principal.
Wednesday, April 22
| | |
| --- | --- |
| C.K. McClatchy | 8 AM to 12 PM |
| G.W. Carver | 9 AM to 12 PM |
| John F. Kennedy | 1 PM to 5 PM |
| Luther Burbank | 1 PM to 5 PM |
| Rosemont | 2 PM to 6 PM |
All Physical Distancing Guidelines need to be adhered to via a drive through/walk-up process.
Wash your hands often with soap and water for at least 20 seconds. If soap and water are not available, use an alcohol-based hand sanitizer.
Avoid touching your eyes, nose, and mouth with unwashed hands.
Stay home when you are sick (remain home for 72 hours after symptoms have resided).
If possible, avoid close contact with people who are sick.
Cover your cough.
Sneeze into a tissue then throw the tissue away in the trash. Wash your hands afterward.
Clean and disinfect frequently touched objects and surfaces.
Get a flu shot.