Transportation on SacRT
Fare-free transit for youth in grades TK through 12th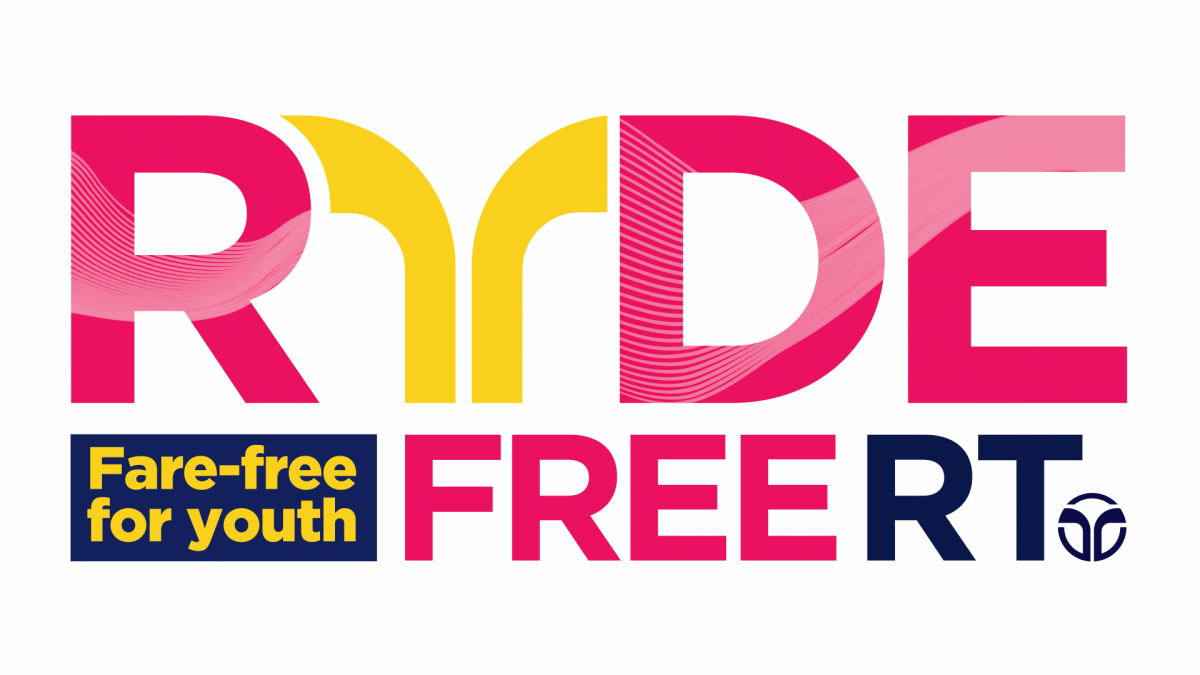 Youth in grades TK through 12 can take advantage of RydeFreeRT, the fare-free transit program for youth and students.
With RydeFreeRT, youth can ride the entire SacRT transit network, including SacRT buses, light rail, and SmaRT Ride on-demand microtransit service for FREE! RydeFreeRT is available all day, any day of the week during regular SacRT service hours.
Students just need a school student ID card or a RydeFreeRT card. No sticker is required to ride. Schools will be issuing new RydeFreeRT cards to all Sac City Unified students in the next few weeks.
Youth who are experiencing homelessness or taking part in foster programs are also allowed to participate in the program, regardless of current residence or school address.
For students and youth who need a replacement card or don't have a student ID or RydeFreeRT card, a RydeFreeRT card can be obtained at SacRT's Customer Service and Sales Center located at 1225 R Street (adjacent to the 13th Street Station) or at a local library.
For more information, visit RydeFreeRT.com and download the RydeFreeRT flyer.
How SacRT is Keeping Riders Safe
SacRT requires anyone waiting at a station or transit center, riding transit (bus, light rail, SmaRT Ride, SacRT GO Paratransit Services, Folsom Stage Line, Causeway Connection, Jibe Express or Rancho CordoVan​), or visiting the SacRT Customer Service and Sales Center located at 1225 R Street, to wear a mask.
Visit sacrt.com/covid19 for more details.