Transportation on Sac RT
Added trips and a reminder to RydeFree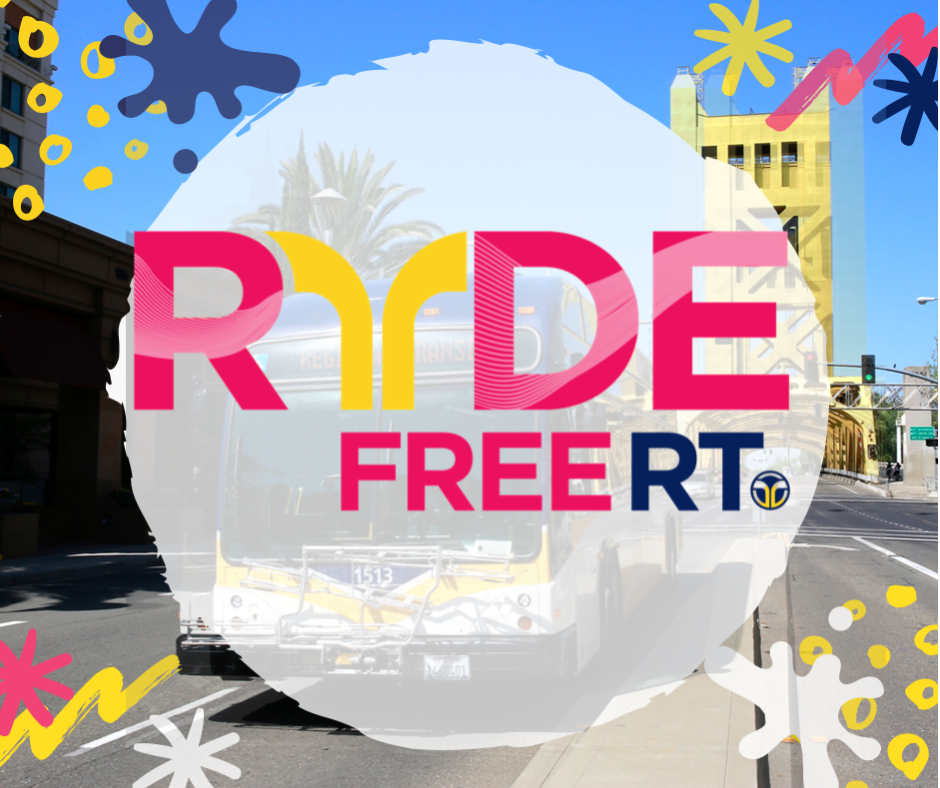 Extra Trips
Starting tomorrow, Thursday, April 22, SacRT is adding extra trips on the 200 series bus service to support our district's reopening.
View the schedule for the additional trips on the 200 series bus service here or call 916-321-BUSS (2877).
RydeFree RT
Youth in grades TK through 12 can take advantage of RydeFree RT, the fare-free transit program for youth and students.
With RydeFreeRT, youth can ride the entire SacRT transit network, including SacRT buses, light rail, and SmaRT Ride on-demand microtransit service for FREE! RydeFreeRT is available all day, any day of the week during regular SacRT service hours.
Due to distribution limitations resulting from COVID-19, all a student needs to ride for free is a student ID card or a RydeFreeRT card. No sticker is required to ride. Youth who are experiencing homelessness or taking part in foster programs are also allowed to participate in the program, regardless of current residence or school address.
For students and youth who need a replacement card or don't have a student ID can visit SacRT's Customer Service and Sales Center located at 1225 R Street (adjacent to the 13th Street Station).
For more information, visit RydeFreeRT.com and see the flyer here.
As Sacramento County loosens restrictions on businesses and recreational activities, students return to the classroom and more people get vaccinated, ridership on buses and light rail trains is expected to increase. As a reminder, masks are required for anyone waiting at a station or transit center, and riding transit.
Visit sacrt.com/covid19 for more on our COVID-19 precautions.