Temporary Contact Tracing Protocol Updates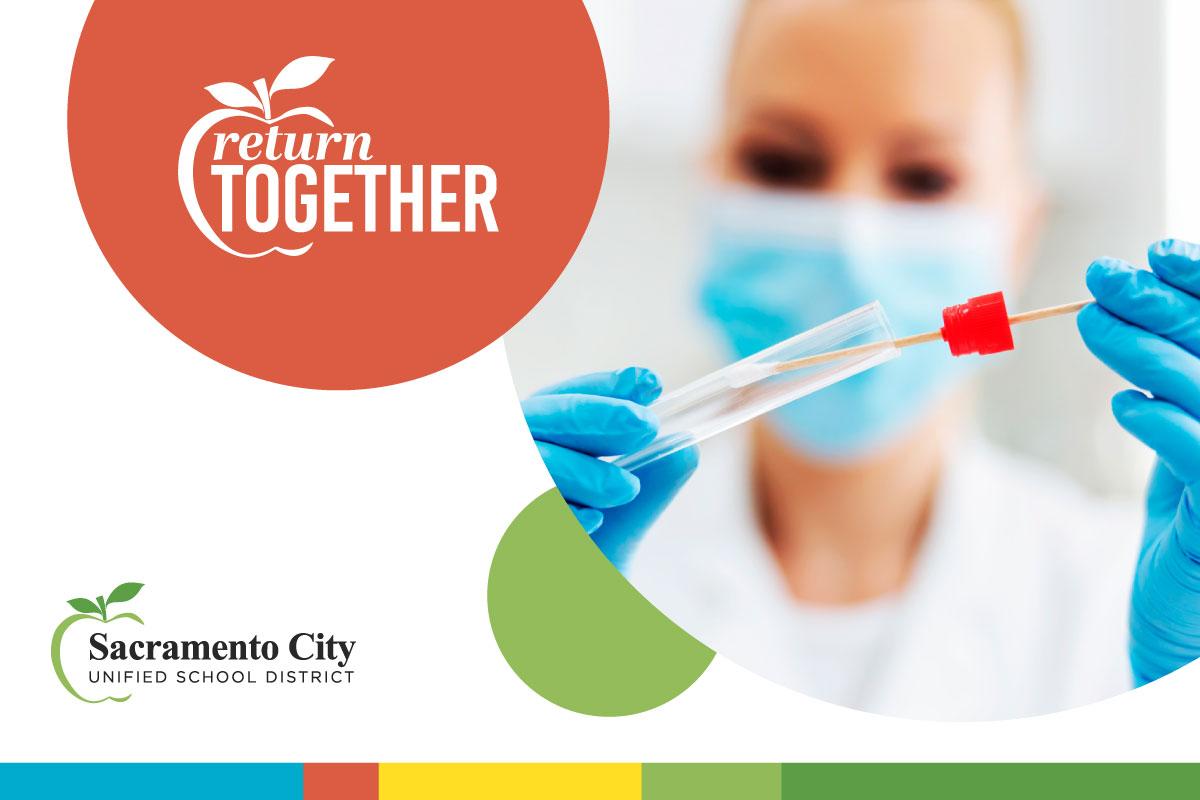 Dear Sacramento Unified School District Families,
We know many of our community members have been impacted by the recent spread of COVID-19 in the Sacramento area. We are grateful to everyone who tested at home and remained home due to experiencing symptoms, having an exposure or tested positive. While the at-home testing kits prevented over 500 exposures, our District community continues to experience a large number of positive cases since we have returned.
The rapid spread of the Omicron variant has overwhelmed our District's Health Services contact tracing resources and school site staff, and we are making temporary changes to our contact tracing protocols to maintain efficiency, responsiveness and the ability to document cases as quickly as possible. Here's what to expect.
REVISIONS OVERVIEW
Exposure notices will be sent to the entire classroom/activity instead of contact tracing to figure out who was within 6 feet for 15 minutes. Site leaders will not have the capacity to investigate or document each individual student that came into close contact during the infectious period.

In alignment with California Department of Public Health (CDPH) and because of this change, the infectious period will be calculated based on the date of the positive test as we will not have capacity to call all positive cases and determine if/when symptoms were present before they tested positive.
Positive cases reported in Primary Health will receive isolation guidance via email or text from Primary Health.
Messages will be sent to students' families with positive cases, providing them with the return dates and protocols through this method.
The positive test date will be used to calculate isolation and quarantine timeframes, rather than attempting to determine symptom onset. This will save time in determining exposure windows and provides a more cautious approach, using the latest option.
Fortunately, with the expansion of surveillance testing, all non-vaccinated students will be tested weekly, which aligns with the modified quarantine testing protocol.
Please note the California Department of Public Health (CDPH) is also considering further revisions to quarantine and contact tracing guidance for schools. SCUSD will continue to incorporate any revisions as needed into our procedures.
EXPOSURE NOTICE TO BE EMAILED THROUGH PRIMARY HEALTH
Subject: Exposure Notice to Students Identified as Close Contacts within a Classroom or Activity
Email copy: Dear Parent of (school) Student in (describe classroom or cohort),
The health and safety of our students, staff and community are our top priority. This notice is to inform you that an individual in your student's classroom (or insert other activity) has tested positive for COVID-19. Due to the high volume of cases SCUSD is currently experiencing, all school exposures are being considered potential close contacts and are required to meet the quarantine guidelines listed below. Their date(s) of exposure were: date(s)
Below are the available options for this close contact exposure at school:
Fully Vaccinated Student – Masked or Not Masked: If your student is fully vaccinated or has tested positive for COVID-19 in the last 90 days, and remains symptom free they are exempt from quarantine. They may continue to attend school. If you have not reported your students vaccination status, please provide that here: https://www.scusd.edu/reportvaccine. Otherwise, your child will continue to be tested as your student's documentation is not yet recorded in our system.
Non-Vaccinated Student – Consented for Testing: If your student was masked at school, you have consented to testing, and they remain symptom free, they may continue to attend school with the following modified quarantine conditions:
COVID-19 testing on a weekly basis during routine surveillance testing
Remain symptom-free
Do not participate in extracurricular activities (including sports) until day 8: (date). Students may attend after school programs located on our sites.
Register for school site COVID-19 testing here: https://my.primary.health/l/scusd-edu
Non-Vaccinated Student – No Consent for COVID-19 Testing OR Unmasked Exposure: If your student does not have consent for COVID-19 testing or was not masked when exposed (i.e. at mealtime), they must quarantine at home. They may return to school on Day 11: (date)
OTHER CONSIDERATIONS
Students who have reported status of full vaccination may still have access to testing and regular testing is encouraged.
Others in your household do not need to quarantine.
Monitor your student for any COVID-19 symptoms for 14 days. If they develop any symptoms and/or test positive, keep them home, get them tested and notify school staff immediately.
You may access free COVID-19 testing through your medical provider, Mon-Fri at the Serna Center from 12-3:30pm or Albert Einstein Middle School from 3-6:30pm (on days school is in session), or at a Sacramento County Public Healthcommunity test site.
Regards,
(insert contact tracer info)