Sutter Middle School volleyball team recognized by the Sac City Unified Board of Education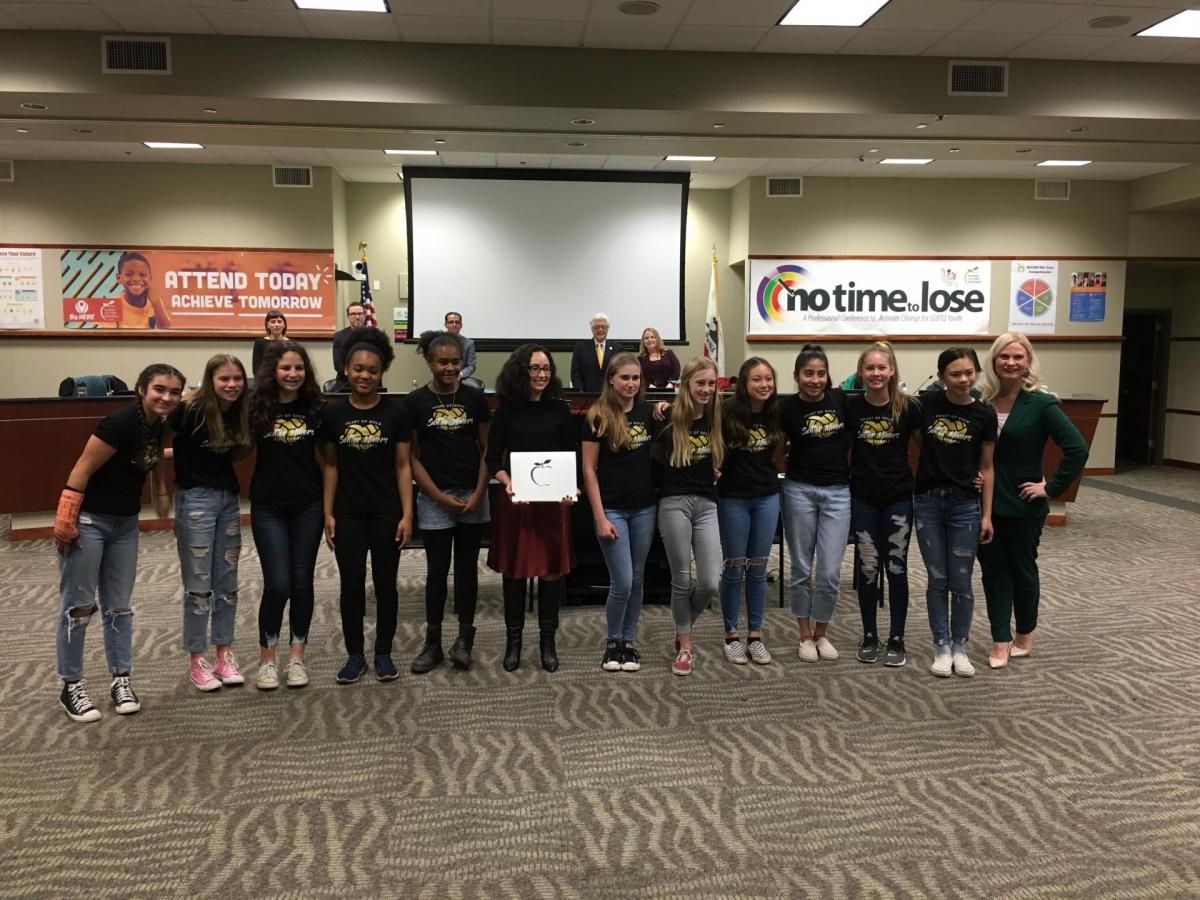 The student-athletes on the Sutter Middle School volleyball team were recognized by the Board of Education on Thursday, December 19th for winning the city championship. The team exemplifies what it means to be a student-athlete in middle school and team members Layla Alexander, Morgan Bachelor, Kate Bergfeld, Ava Brownholtz, Kira Comfort, Maddie Dong, Maya Filger, Zairah Govea, Florence Hoang, Harper Johnson, Kelsey Magley, Margo Melgoza, Gracie Quigley, Lola Quintanar, and Jaelin Umeda were all recognized by the Board as stellar student-athletes for their hard work and dedication.
The girls on this team started coming to school weeks before classes began and participated in regular two to three-hour practice sessions to prepare for the season. During regular season, they practice or attended a game five days a week all while balancing their school work, extracurricular activities, community service, and other sports.
Besides working extremely hard in their personal lives, the athletes on this team model what it means to be leaders on the court, at school, and in the classroom. The team is genuine and kind and cheer and support each other with grace whether they win or lose. These student-athletes are also incredibly talented! Some of the players on the team participate in other volleyball events across the country and state. They are always in constant contact with Coach Norris about what they can do to improve and be better players.
The Sutter Middle School girls team should be incredibly proud of what they have accomplished this season. They have bright futures both on and off the court. Congratulations, and keep up the great work!