Sign Up for the California State Park Adventure Pass Program
Free Entry for Fourth Graders and their Families at 19 State Parks throughout California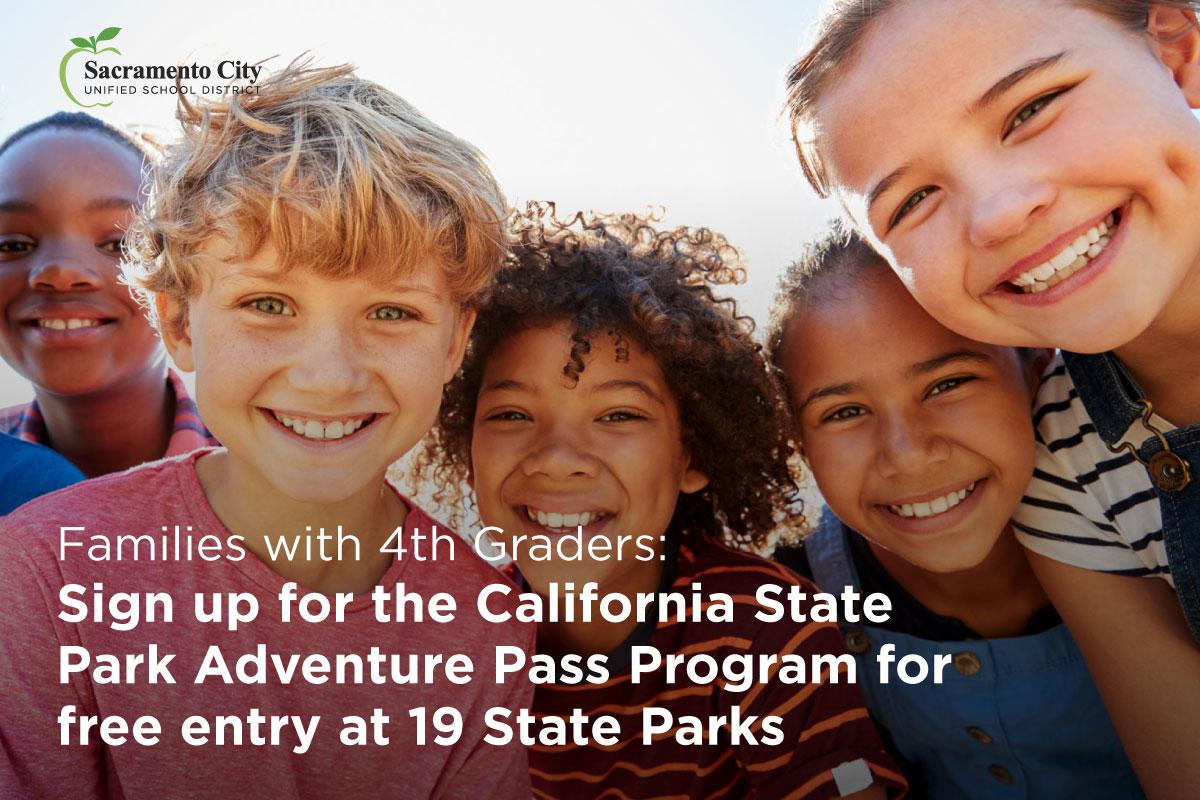 Dear Sac City Unified Families,
As a parent/guardian of a fourth grader, we are happy to share a free opportunity for your family to enjoy the physical and mental benefits of connecting with the outdoors. The State of California believes in the right of all Californians to have access to recreational opportunities and enjoy the cultural, historic and natural resources found across the state.
The state's new California State Park Adventure Pass Program waives day-use entrance fees to 19 state parks for fourth graders and their families for a full year—including the summer. The selected parks offer a range of features and recreational opportunities, including beaches, museums, redwoods, off-highway vehicle recreation, hiking trails and important cultural history.
Applying for the free pass online is simple.
Set up a profile on ReserveCalifornia.com. All you need to do is enter your name, address, email address and phone number.
Then access your ReserveCalifornia.com account, add the California State Park Adventure Pass(es) to your shopping cart, and then complete the checkout process. (Passes are free.)
You'll immediately receive your Pass(es) in your email. You can use it by either printing it out or keeping it on your phone to show a uniformed state park staffer.
Passes are also available by calling (800) 444-7275 or visiting a State Parks Pass Sales Office.
For detailed information on the program and the list of participating park units, please visit parks.ca.gov/AdventurePass.
Thank you,
Sacramento City Unified School District