Serving students with Compassion and Care Annual Report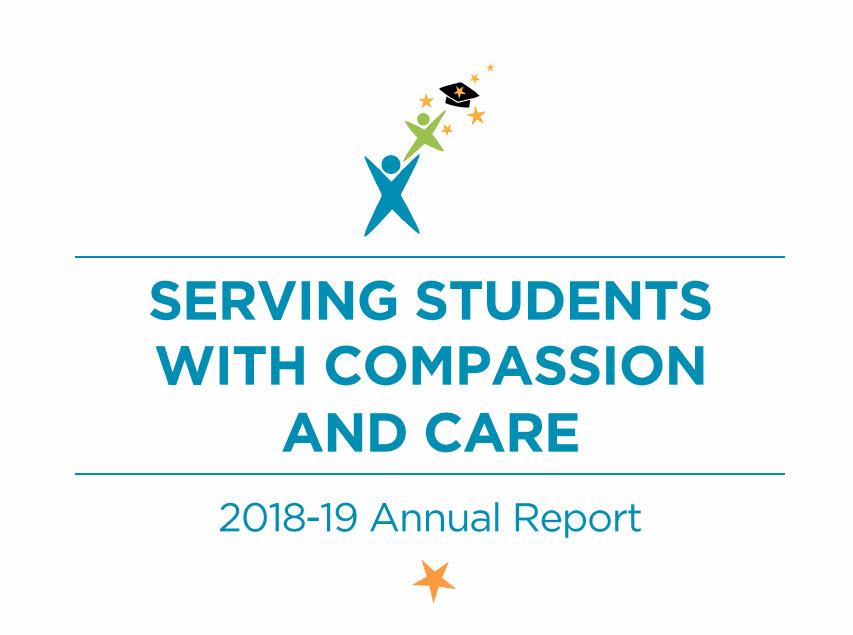 The Sacramento City Unified School District's Student Support & Health Services Department (SSHS) released its 2018-2019 Annual Report. This report is a comprehensive overview of the SSHS programs, services to students, training and professional development, grants and research projects, collaborative partnerships, staffing, and budget expenditures within the 18-19 school year.
"Students can't learn to the best of their ability if they are not physically and emotionally safe and healthy," said Victoria Flores, SCUSD's Director of Student Support & Health Services. "Our schools have a unique opportunity to identify and address health conditions by serving students where they are. School personnel play an important role in identifying the early warning signs of an emerging physical or mental health condition and in linking students with quality care and supports. The Student Support & Health Services Department (SSHS) provides a staff of nearly 100 caring, committed, highly-trained, and effective professionals who work collaboratively to engage and assist students, their families, and the staff who serves them."
The department has prepared this comprehensive report for three consecutive years and has reported aggregate student data since 2014. SSHS staff are honored to serve the diverse students, families, staff, and community members of SCUSD, and are proud to present this representation of and reflection on their work.
Below are some high-level highlights from the report:
• 14, 612 identified health conditions – 2,559 emergency care plans developed to ensure student safety
• 390 suicide risk assessments completed – a 56% increase from 17-18
• 4,939 mental health services provided to students
• 482 bullying prevention/intervention consultations and mediations provided
• 70 students assessed for commercial sexual exploitation – 35 students, provided with intensive supports
• 34,056 hours of service to students provided by 95 interns
• Year one – EIIS/Student Support Database – user groups include all Student Support Center staff/interns, Connect Center, Bullying Prevention Specialist, and Foster Youth Services staff – nearly 150 individuals. Data from these groups showed that EIIS was well-received and widely used: of all students referred and served, an average of 61% were identified in EIIS for attendance and/or behavior concerns.
Click here to view the full report.