SCUSD Update on School Closures and COVID-19 Distance Learning Plans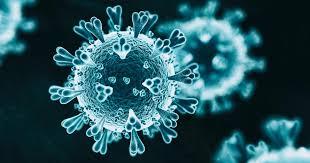 We want to thank you again for your patience as we work diligently to meet the needs of our students during this unprecedented public health crisis. We hope that you will take time to review the following message which contains updates on the following:
School closure extension
Update on distance learning plan
Our negotiation process
Thank you to our team
Read message in Spanish, Hmong, Chinese, Russian and Vietnamese.
On Friday, the Sacramento County Office of Education (SCOE) announced that the closure period for Sacramento area schools will be extended through May 1, 2020 in order to mitigate the spread of COVID-19. With this extended closure, we recognize that families are anxious and are looking for concrete plans detailing how Sac City Unified will deliver academic, social and emotional, and other essential support services to our students. We, too, feel the urgency of implementing a formal distance learning plan so that our students can continue receiving high quality instruction from their teachers.
Our plan is to begin a district-wide formal distance learning program on April 13. Time is of the essence and we become more distressed as days pass and our students lose valuable learning time and engagement with their teachers and peers.
Until we start our district-wide distance learning plan on April 13, we support and appreciate the efforts of our principals and teachers who continue communicating with their students to provide learning resources and ongoing support. Because we have received questions about this, we would like to clarify that the district does not discourage teachers from providing learning resources, and support to their students prior to beginning our formal distance learning program. We commend the dedicated instructors who have shown initiative to keep student learning on track.
However, we want academic and social-emotional support available to all Sac City Unified students. That is why we are focused on implementing a district-wide distance learning plan that serves all our students.
As distance learning changes the working environment for our employees, the district is required to negotiate any effects of those changes with our labor partners. We have approached these negotiations and our plan using a three-step model:
Step 1: Conducting a student needs assessment to determine how many of our students have the electronic resources to participate in distance learning
Step 2: Providing training for our teachers to perform distance learning
Step 3: Implementing by April 13 district-wide online instruction as proposed by the District
Where we are now
We already entered into one agreement with our labor partners, including the Sacramento City Teachers Association (SCTA), for the first phase of our distance learning plan which focuses on conducting a student needs assessment by teachers checking in with our students. This completed the first step of our negotiation process.
Our teachers and principals have been reaching out to parents and students to conduct a needs assessment, including the need for digital access. We will use that data to ensure that all students have access to equipment to support their distance learning. If you are the parent/guardian of a student who has not yet been contacted, please complete the form found here.
Update on teacher training
Tomorrow, we will continue meeting with SCTA starting at 10 a.m. in an effort to finalize an agreement focused on step two, providing our teachers with professional development training on the use of technology for online instruction. The District's proposal includes training for all teachers on the District-supported Google Classroom instructional platform. As part of our proposal, the district would also offer teachers district-provided computers and additional support to provide distance learning instruction.
What we need to begin online instruction by April 13
Our final step would then focus on negotiating with SCTA what the expectations are for online instruction as well as the responsibilities of other key non-classroom certificated employees, including counselors, social workers, nurses, school psychologists, training specialists, librarians, program specialists, resource teachers, and language, speech and hearing specialists. Again, we remain hopeful that our students can begin a district-wide distance learning program by April 13.
Thank you to our dedicated SCUSD team
We are grateful for the efforts of our teachers who continue communicating with their students to provide learning resources and ongoing support. Implementing a distance learning plan that serves all Sac City Unified students remains our focus in these critical negotiations with SCTA over the coming days.
As we focus on distance learning opportunities for all students, we want to recognize employees who have been working diligently to ensure that campuses are sanitized and regularly cleaned for others to utilize work spaces, pick up materials, or serve meals. We recognize that without the dedicated efforts of our plant managers, who have reported to work every day during our school closure we would not be able to meet our students' needs. The daily, and tireless, efforts of our plant managers, nutrition services staff, security personnel, and those performing essential functions at the Serna Center are not only appreciated, but they have been essential as we move toward the implementation of a formal distance learning plan.
We are honored to serve your children in these difficult times and look forward to continuing to meet their needs remotely. We will keep you updated as we finalize agreements and plans in the coming days. Together, we will find a path that meets the needs of all Sac City Unified students.