SCUSD Update on School Closure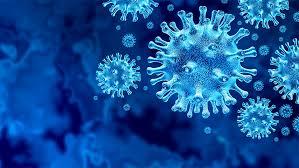 Today, the Sacramento County Office of Education (SCOE), with the full support of Sacramento County Public Health (SCPH), announced that the closure period for schools will be extended through the end of our academic year on June 11, 2020 as part of the effort to mitigate the spread of COVID-19.
Read message in Spanish, Chinese, Hmong, Russian and Vietnamese.
From Superintendent Aguilar:
"Unprecedented times call for extraordinary action and we are committed to doing all we can to meet our student's needs. We're disappointed that our students won't return to campus this year, but we assure you that our classes are not over. Our team is working round the clock to implement a robust distance learning plan that will benefit all of our students by April 13."
During the school closure period, school nutrition programs will continue to serve student meals. Meal distribution will continue during the week of April 6 which would normally be the district's spring break.
We recognize this a difficult time for the Sac City Unified community. We thank you for your patience as we navigate through this health crisis together. We want to assure you that we are working around the clock to establish a distance learning plan so that all of our students can continue their education until schools reopen.
Sac City Unified will continue to keep the community updated throughout this fluid situation. Facts and circumstances may change quickly and we will regularly post updates and resources for families to our website at https://www.scusd.edu.