SCUSD Update on Length of School Closure and Student Learning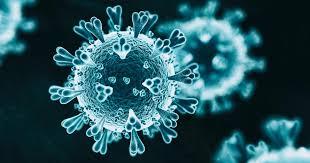 We are updating our families on the anticipated length of our district-wide school closure to mitigate the spread of COVID-19 as well as to provide an update on our current efforts to meet the academic and social and emotional needs of our students.
Our District continues to carefully monitor the recommendations and directives issued by Governor Gavin Newsom, Sacramento County, the city of Sacramento, and public health agencies at the federal, state, and local levels. Today, Sacramento County issued a Public Health Order directing all residents to stay at home, unless they are providing or accessing essential services, such as shopping for groceries or picking up meals. The Order is currently set to be in place until April 7, 2020, or until it is extended, rescinded, superseded, or amended in writing by the County Health Officer. For more information about the Order, please see the County's Frequently Asked Questions web page.
As a result of this order, all Sac City Unified schools will remain closed through our scheduled spring break, April 6-10. Monday, April 13 is the earliest that our normal school schedule will resume. We will provide updates to our community if additional date changes are made before that date.
Read message in Spanish,Chinese,Hmong,Russian and Vietnamese.
We encourage everyone to comply with the Sacramento County public health directive to stay home to mitigate the spread of COVID-19. By taking these steps as a community, we can help slow the spread of the Coronavirus and not overwhelm our health care system.
It is important to note that providing meals for our students is among the essential services we will provide to our community. Sac City Unified will continue our school nutrition program throughout this public health emergency. We have increased the number of sites where meals are provided and expanded the hours for meal distribution. We continue to encourage all students and their families to utilize our nutrition program and pick up the meals, which are being served as a grab and go option.
We are also aware that many of our dedicated educators have communicated with you and your student(s) about suggested learning resources and tools to access during our closure. We are working with all of our labor partners to make sure that a plan is put in place for all students to have access to and receive resources based on their academic needs. Some of these resources may be technology-based while others may be in other forms. Our plans will follow the latest guidance for schools from the California Department of Education (CDE) and other entities about distance learning which you can view here. Please know that we are working internally, regionally, and beyond to determine how best to implement these guidelines. In the meantime, we will continue to expand online enrichment resources to support our students and encourage activities that reinforce learning.
The COVID-19 public health emergency remains a fluid situation. Facts and circumstances change quickly, and regular reassessments are essential as the public health considerations evolve. Sac City Unified will continue working in close consultation with Sacramento County Public Health and the Sacramento County Office of Education, and follow guidance from California Governor Gavin Newsom, the California Department of Public Health, and the California Department of Education. Our district will continue to implement any and all measures recommended by public health leaders to protect the health and safety of our students, our staff, and our community throughout this public health emergency. The health and safety of all Sac City Unified students and staff remains our greatest concern.
We will continue to communicate with our families directly, and will post updates to our District website as circumstances dictate. We thank our entire community for their understanding and cooperation during this public health crisis, and for doing their part to keep our students and school community healthy.